The robust wood of beech cuts a fine figure in your home.
Did you know that beech is a real front-runner? The so-called "beech era" in Central Europe began as early as around 800 BC. Thanks to optimal climatic conditions, the beech was able to assert itself over time against the oak, which was still the most common tree species until about 4500 years ago. With a share of about 20 % of Germany's forest area, beech is today the most important hardwood species and one of our most important timber trees.
The facts
Wood species: Beech (Fagus sylvatica)

Wood colour: yellowish, reddish due to steaming

Hardness: very hard

Use: parquet, furniture, railway sleepers
With beech parquet flooring, you bring a piece of nature into your home. Because beech parquet gives every room an invitingly bright atmosphere. At the same time, the fine-grained wood brings peace and relaxation to your own four walls. Steamed beech parquet shines with its expressive, rosy-warm colour tone. But don't let the delicate appearance of this parquet fool you. Beech is similarly hard-wearing and tough as oak. If you are looking for a hard-wearing floor covering that provides natural serenity in any room, you will do everything right with parquet made of beech.
This parquet floor defies all resistance
Especially if you are installing parquet in rooms that are subject to heavy use, you should also pay attention to the degree of hardness. With prefinished parquet made of beech, you can sit back and relax, because this flooring can take a beating. In terms of hardness, beech wood hardly differs from oak wood, which is generally considered to be particularly robust and resistant.
Breathe deeply and enjoy a feeling of freedom.
Beech parquet is not only convincing because of its optimal properties. The use of PEFC-certified, domestic woods corresponds to our understanding of the sensible and sustainable use of our natural resources. In this way, we at HARO also fulfil our responsibility.
Does the colour of beech parquet change over time?
Just like all other wooden floor coverings or furniture, parquet made of beech wood also changes colour over time when exposed to UV radiation. After prolonged exposure to sunlight, the light-coloured beech wood becomes darker and takes on sun-yellow hues. The lignin contained in the wood is responsible for this. To ensure that your new beech floor stays beautiful for many years, we only sell steamed beech parquet. By steaming the wood, lignin components are decomposed. This makes our steamed beech parquet much more colourfast than untreated wood.
Why a parquet floor with steamed beech?
Because the quality of our parquet floors made in Germany is our top priority, you will only find parquet made of steamed beech in our HARO range. Don't worry, even if the wood is treated, our floors remain healthy to live on. During the steaming process, the wood is only treated with the help of heat and water vapour. We do not use any chemicals that are harmful to health.
Steaming closes the pores of the wood and makes it more colourfast. This is an advantage especially for beech parquet, as the beech wood changes colour much more slowly. In addition, steamed beech works less, which reduces its susceptibility to cracking.
By using different parts of the trunk, calmer and rustic areas with core parts, the parquet plank 180 beech steamed universal has a particularly lively effect. You can choose whether you prefer this parquet plank with an oiled or a sealed surface.
Which colours can I combine beech parquet with?
You want to install multilayer beech parquet in your home and are wondering which furniture will go with your new flooring? Since the unobtrusive appearance of beech parquet blends quite unobtrusively into any room, the design options are vast.
It's best to let your individual taste decide.
Whether ship's floor or plank, your beech parquet is best complemented with wall colours that shine with a pronounced blue component. But more intense colours like violet or mint also go perfectly with beech parquet.
If you are still undecided whether this flooring suits your personal style, simply test it out with our Room Visualizer.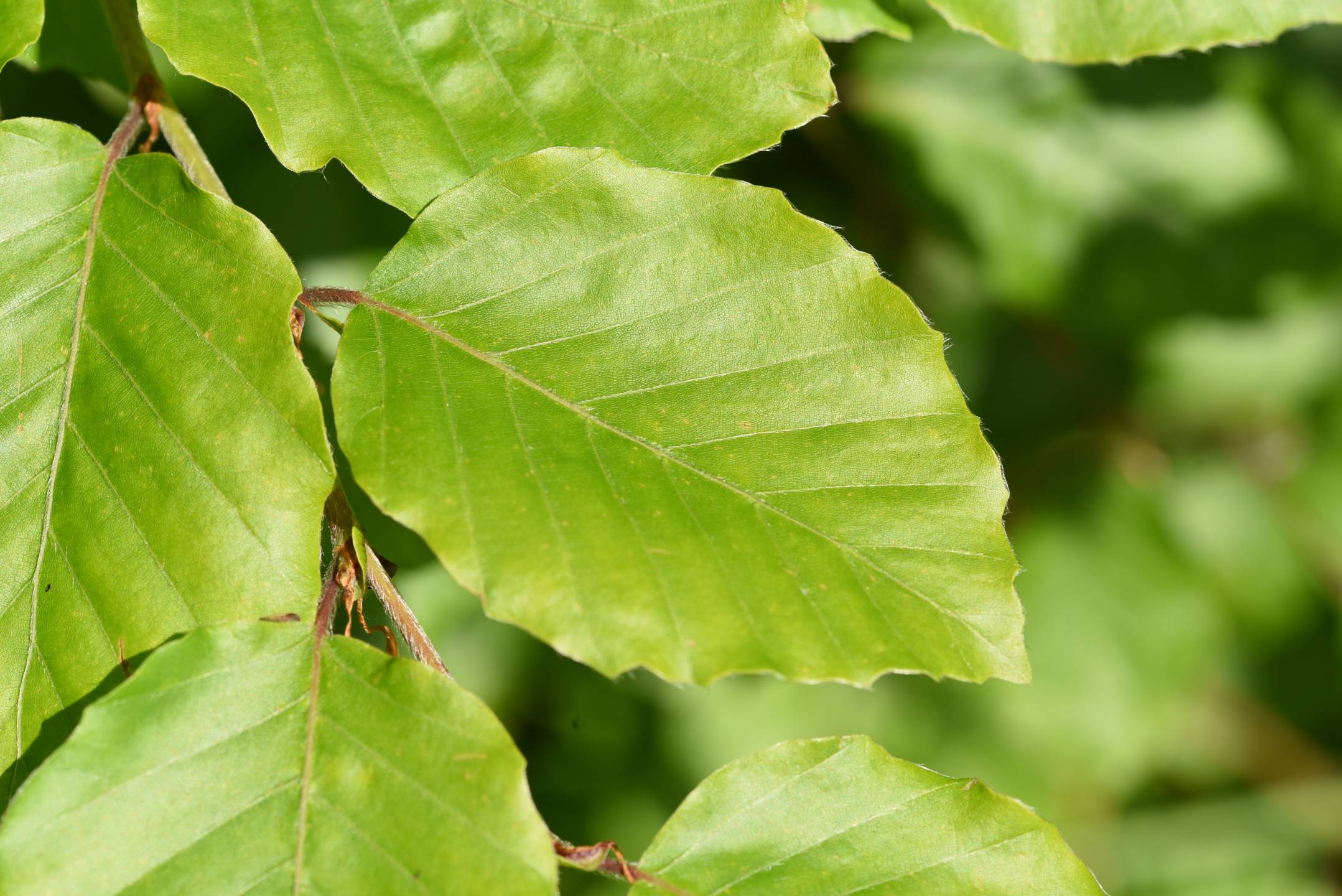 Plank, block or strip parquet?
Let yourself be inspired by our parquet floors made of beech wood:
Welcome nature into your home with beech parquet. Whether oiled or sealed, as plank 180, as strip parquet or as ship's floor - the wood type beech convinces with a classic, timeless look. In the Trend assortment, the floor surface appears calm; as a Universal assortment, it shows a mixture of calm to lively slats and provides plenty of variety.

Do you want a special laying pattern on your floor? Then it's best to choose strip parquet, which must be glued over the entire surface and should therefore always be installed by a professional.