Parquet flooring that you don't see every day.
The robinia, which originates from North America and Mexico, settled in Europe several centuries ago. In the 1930s, the imposing trees were brought to Paris by Jean Robin, the court gardener of the French kings. In the meantime, the common robinia has also become widespread in Europe.
The facts
Wood species: Robinia (Robinia pseudoacacia)
Wood colour: light yellow to greenish
Hardness: very hard
Use: Wooden paving, parquet, playgrounds (no impregnation necessary),
Robinias are fascinating trees. They have found a way to fertilise themselves. Through bacteria that live in the root area of the plant, the robinia binds nitrogen from the air and thus becomes self-sufficient. Bees have also long recognised the many advantages of robinia. The industrious insects love to slurp up the tree's sweet nectar. The end product is surely familiar to you. You can bet that you have already had a jar of acacia honey on your breakfast table This is the name under which the honey is sold in the supermarket.

But it is not only bees that enjoy the positive properties of robinia. The wood of the tree can be used to make beautiful parquet flooring that impresses with its high resistance and hardness. At the same time, the warm golden-brown colour of our amber robinia creates an invitingly warm, harmonious atmosphere within your own four walls.
Did you know?
Robinia wood is also used for terrace decking and outdoor playgrounds. Robinia wood has a natural resistance to wood pests such as fungi, insects and woodworms.
Colour change of robinia wood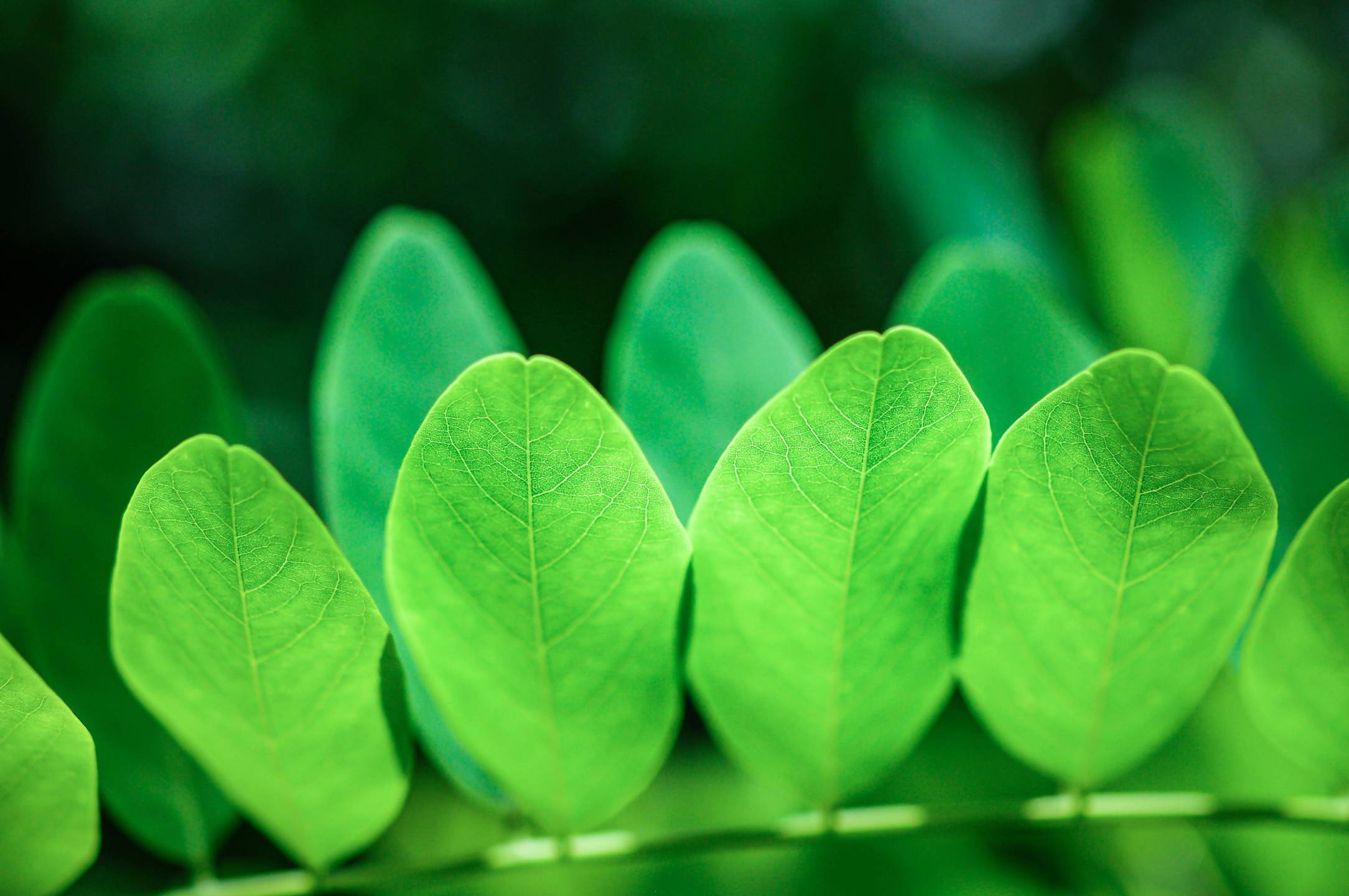 Most types of wood change colour when exposed to the sun's rays. This is completely normal for a living material like wood. While light wood often darkens, dark wood tends to become lighter. Our parquet floor made of robinia also changes its colour slightly after several years in direct sunlight. Thus, the warm brown tone of the robinia wood lightens somewhat over time.
Hard, harder, parquet made of robinia
When you choose a parquet floor, hardness can be a decisive factor in addition to structure and appearance. Robinia wood is one of the hardest types of wood and is even harder than oak. In addition, parquet made of robinia is extremely resistant and durable. If you choose Robinia wood, you can enjoy the beauty of your floor for many years.
Two variants for a noble parquet floor made of robinia wood
HARO Parquet made of robinia is available from us as strip allegro and ship's floor. Due to the crookedness of the trunk of the robinia, no planks can be sawn from the wood of the trees. Whether it's the strip Allegro Amber Robinia Favorit or the ship's floor Amber Robinia Favorit, thanks to their permaDur sealed surface, both plank formats are ideal for all those who are looking for a particularly easy-care and hard-wearing wooden floor. Cleaning and maintaining sealed parquet flooring is child's play.

Whether ship's bottom or strip parquet made of robinia wood, both variants with their rich brown create a feeling of warmth and cosiness in your home and show the whole variety and liveliness in a wide range of colour shades. And as a parquet strip, many more installation patterns are of course possible. But when it comes to full-surface gluing, we always recommend enlisting the help of a professional. This way, the natural beauty of your Robinia wood flooring is guaranteed for a long time.
Of course, our parquet flooring made of robinia is suitable for installation on underfloor heating. However, since a wooden floor generally craves sufficient moisture, you should pay attention to a balanced room climate with sufficient humidity, especially in the cool season. A humidifier is the perfect partner at your side here.