A noble floor entirely to your taste.
"There is magic in every beginning." This quote by Hermann Hesse takes on a very special meaning in spring, when the cherry trees in the neighbourhood are in blossom. The delicate pink or snow-white blossoms of the cherry have always been considered a symbol of purity and innocence. The Japanese in particular are thrilled by the beautiful play of colours. For 1000 years, the annual Hanami festival has been celebrated in Japan in honour of the cherry blossom.
The facts
Wood species: Cherry (Prunus serotina)
Wood colour: reddish brown
Hardness: medium hard to hard
Use: furniture making, veneers
Parquet made from the wood of the celebrated tree also brings joy to your home. With its smooth texture, lively grain and a colour spectrum ranging from golden brown to deep red, cherry flooring provides inviting warmth in any room. At the same time, the annual rings of the wood are clearly visible, which makes cherry parquet look particularly appealing. Where elegance meets warm colours, nature shows itself from its most beautiful side.
Natural beauty with a hard core
American cherry parquet not only looks good in your home, it also has practical advantages. Cherry wood is considered medium-hard and is one of the less hard wood species in parquet production. As a result, this flooring will stay beautiful for a long time, even in heavily used rooms. Of course, you can also install your new American cherry parquet on underfloor heating. This will make your home that little bit cosier.
Colour change of cherry wood parquet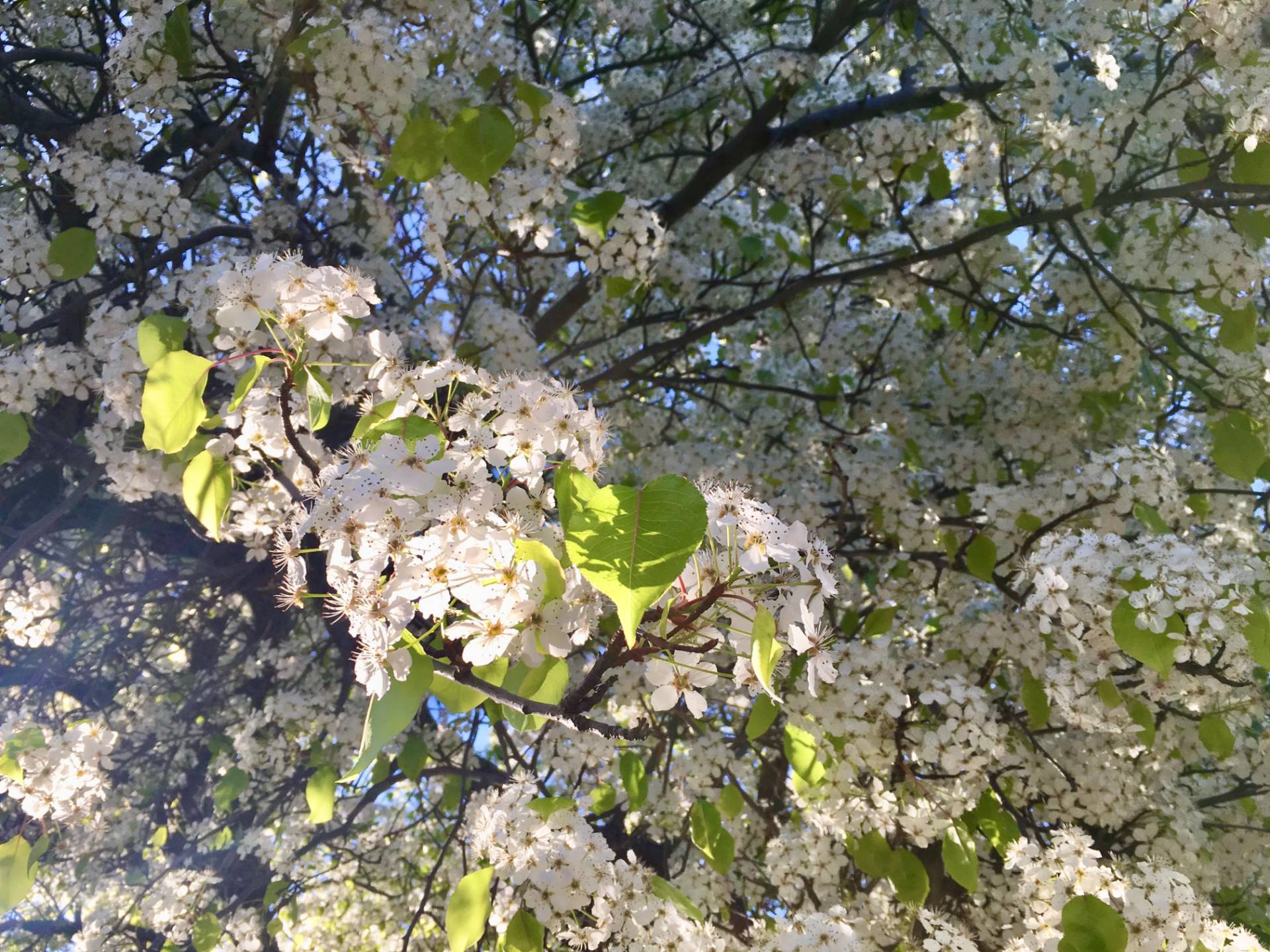 Wood is a living material that changes colour over time due to exposure to sunlight. The lignin present in the wood is responsible for this. Parquet made of cherry shines in colour nuances from pink to reddish brown. The light wood darkens somewhat over time, creating an even more intense play of colours.
American or European cherry parquet?
Not all cherry is the same. You will quickly notice this when you compare American and European cherry wood. We only use American cherry wood for parquet flooring, as European cherry has a lower wood hardness. Thus, the more robust cherry wood from North America is better suited for a parquet floor that can withstand higher loads. In addition to the hardness of the wood, American and European cherry wood parquet also differ in the colour of the planks.
Cherry wood parquet: A design classic
When you install cherry wood parquet in your own home, you are choosing a floor that is considered particularly expressive and decorative. With its warm colouring, the parquet creates a cosy atmosphere in your home and can be wonderfully combined with many furnishing styles.
Which types of wood and which furniture go well with your new cherry wood parquet?
When combining different woods, you can easily use the different colour families as a guide. For example, pine, copper beech, red oak, pear, yew and alder go well with a warm, reddish wood like cherry. If the contrast between the floor and the piece of furniture is too great, you can create a transition with a carpet and create a harmonious overall picture.

If you opt for a noble cherry parquet that captivates with a reddish basic tone, you are welcome to let off steam with strong colours on your walls. But shades of grey are also a perfect match, as they contrast with the warm tone of the parquet.

In the end, it is your personal style alone that decides which wall colour and furnishing style you choose.
Which parquet suits which interior style?
Just try it out with our HARO Room Visualizer - see immediately how your floor will look later.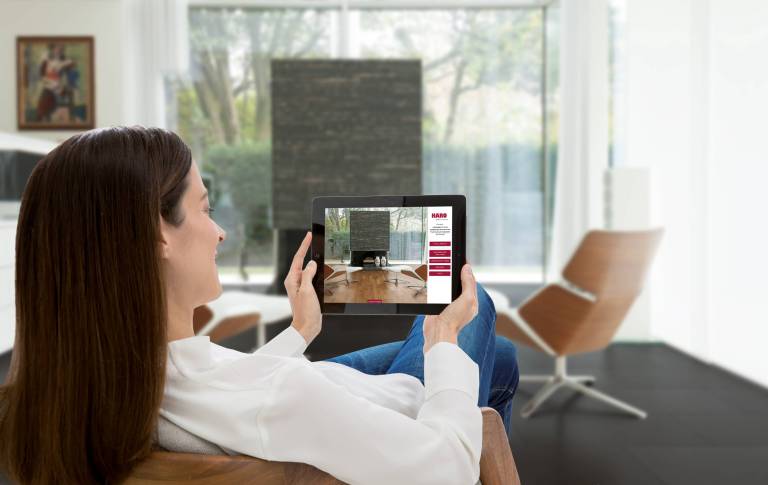 Two ship floors for a cosy home
With cherry wood flooring, you can give your home a cosy atmosphere. Since suitable logs for the format of our planks are hard to find and we only use the best quality and selected woods, we have decided to only offer cherry wood planks. Be inspired by our two American cherry wood planks. The natural wood grain with small knots gives our American Cherry Trend floor a classic and timeless look. With appealing colour differences, on the other hand, the Favorit assortment provides variety and liveliness on the floor.