Hard shell, soft look: American walnut provides warmth and a sense of well-being.
Whether as an energy-rich snack after Nordic walking or as a delicious topping for homemade Bircher muesli in the morning, nuts do our bodies good. The wood of the nut trees, which give us their aromatic fruits, also provides well-being. The harmonious charisma as well as its chocolate-brown colour make walnut wood a pleasure for all senses. In addition to particularly fine parquet flooring, walnut is often used to make musical instruments or chess pieces. Bring the wood of artists into your home as a plank or ship's floor and let yourself be inspired by the seductive charm of this parquet.
The facts
Wood species: walnut (Juglans regia)
Wood colour: dark brown
Hardness: mediumhard
Use: interior fittings, furniture, veneer
The American walnut is a member of the walnut family and originally comes from eastern North America. Its dark wood shines with a dark brown or purple-brown colour. Wood defects and irregularities transform walnut wood into a parquet floor with unmistakable character. Even the annual rings of the walnut can be clearly seen in the elegant grain.
American walnut or European walnut?
In contrast to the dark walnut wood from America, the wood of the European walnut is somewhat lighter and has a slightly reddish shimmer. The colouring of the black walnut, as the American walnut is also called, is more uniform than that of its European counterpart.
A resilient wood for your floor
When choosing your new parquet, it is not only the look that matters. Because depending on the room in which you want to install the planks, the hardness of the respective wood can be decisive. Since wood is a living material straight from nature, the different types of wood do not have a fixed hardness, but rather a certain hardness range depending on their growth. In the case of American walnut, this is in the middle range. American walnut is therefore a medium-hard wood that is stable and robust and at the same time flexible and elastic.
Colour change of walnut wood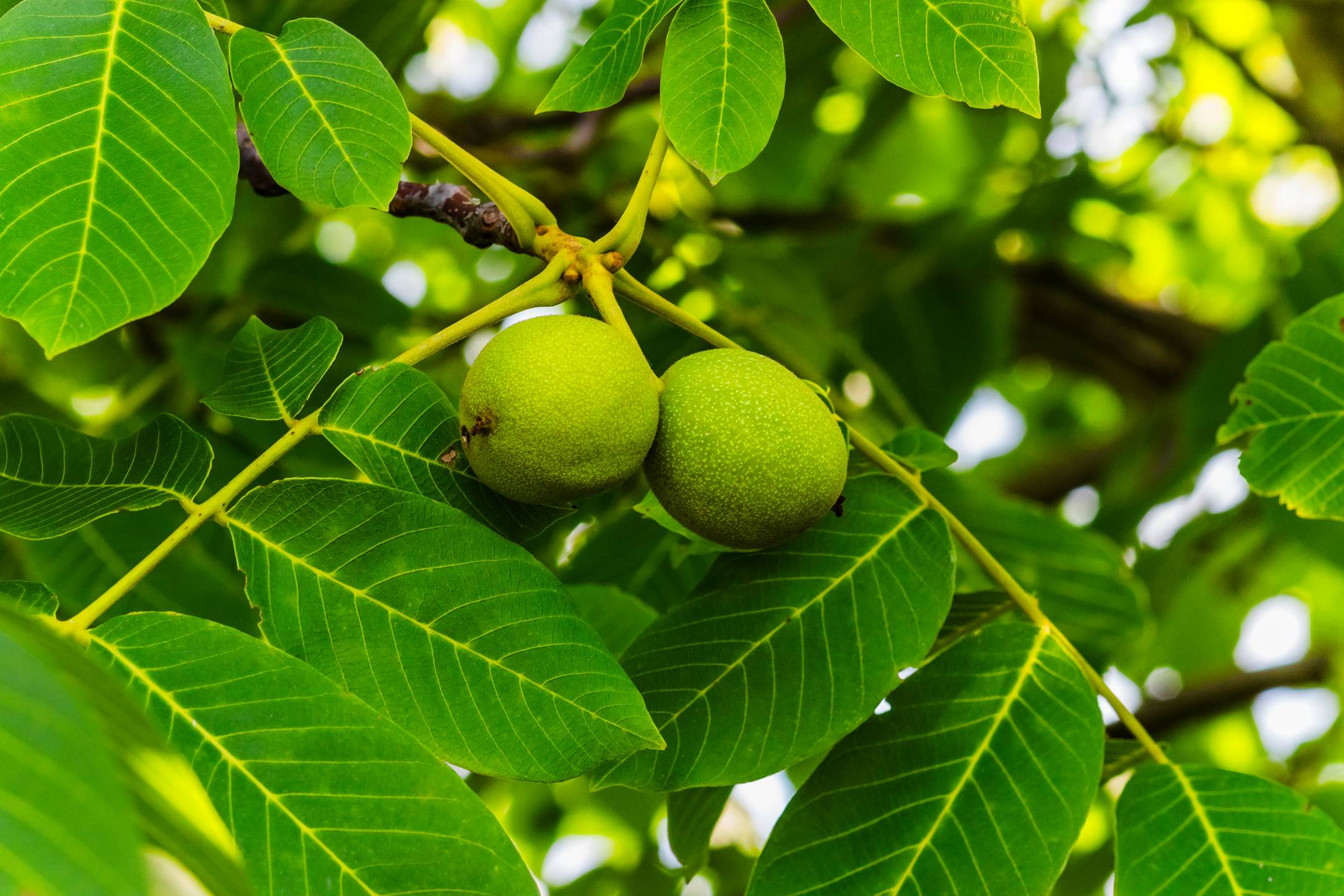 Whether in nature or in your own four walls, wood is an organic material that changes over time. The colour of real wood planks also changes after many years of exposure to sunlight. The UV light of the sun causes walnut to darken. The grain of walnut wood also appears less nuanced after long exposure to sunlight.
Designing your home: What goes well with walnut parquet?
Walnut parquet gives your home a particularly homely atmosphere with its warm chocolate-brown to black-brown colour. If you combine the noble floorboards with dark wooden furniture, you will create even more cosiness within your own four walls. With individual pieces of light-coloured furniture, you can set skilful accents. Dark wallpaper goes with a walnut parquet floor just as well as wooden wall panelling. If you like it lighter, you can of course also opt for a classic white wall. In the end, it is your personal taste alone that decides. Whether ship's floor or country house plank, a parquet floor made of American walnut offers countless design options.
Dive in and try it out.
You have to see the unique effect of a walnut parquet floor. Of course, the best way to do this is before you buy and in your own home - it's easy with our HARO Room Visualizer. Take a photo, upload it and enjoy the anticipation!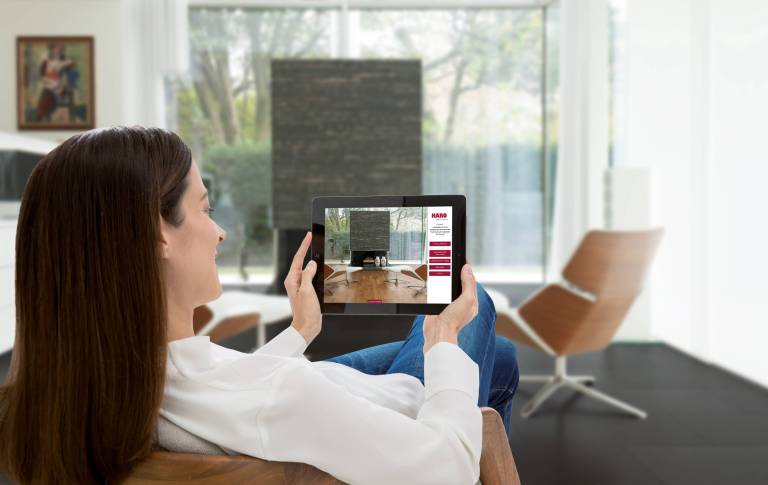 May we introduce: Our American walnut parquet range
Walnut parquet is particularly impressive as a spacious plank. In the Universal assortment with an oiled surface, the floor looks particularly natural and lively. As a calmer Markant assortment, this wood floor appears calm, elegant with a distinctive pattern. But also as a ship's floor with three rows of walnut slats in the Favorit assortment, the dark parquet floor convinces with its appealing play of colours. A balanced mixture of calm to lively lamellae provides variety on the floor. In the Trend assortment, this walnut parquet convinces with a classic, natural and timeless look.

Our American walnut parquet flooring is also available as strip parquet in 2-layer construction and thus offers even more installation options. Visually, the parquet flooring in the Country assortment has strong colour differences that make for interesting patterns. In contrast, the walnut strip parquet in the Exquisit/Trend assortment looks more harmonious, calm and elegant with its uniform structure and colour.

Please note: strip parquet must always be glued down over the entire surface, preferably by a professional.