The high art of parquet craftsmanship.
For all those for whom the best is just good enough - parkettmanufaktur by HARO.
Those who always strive for the maximum, who make the highest demands on themselves and give their best every day, want to surround themselves with the finest materials. With an exclusive floor from our parkettmanufaktur, you bring the highest quality into your home. You will enjoy pure luxury at your feet. An individual, hand-finished premium floor made of carefully selected woods that you can experience with all your senses.
A floor for life with many advantages:
exquisite woods
perfection in craftsmanship
best quality with 30 years guarantee
valuable oleovera natural oil finish
exclusive possibilities for individualisation
Experience freedom, greatness and boundlessness
parkettmanufaktur XL planks
Create a feeling of impressive spaciousness in your rooms. With perfectly crafted parquet flooring in extra-large format, you make a statement in your home in terms of naturalness and spaciousness - a status symbol for expansive room settings.
Our up to 4 m long XL planks, often referred to as castle planks, made of exquisite woods are a real eye-catcher and impress with their pure presence.
Plank formats

Plank XL

Dimension: 4030 x 305 mm or 3030 x 245 mm

(optional lengths: 1800 mm, 2000 mm and 2200 mm with 245 mm width)

Plank pattern Plaza

Dimension: 2200 x 240 mm

Plank pattern

Dimension: 2200 x 180 mm
(2200 x 173 mm for oak Nubia, oak old wood and all colour-finished surfaces)
The classic for maximum stability and countless design variants
parkettmanufaktur strip parquet
Choose a floor covering that will cause a sensation in your home. A strip parquet from parkettmanufaktur by HARO offers you a variety of beautiful installation options - including laying in the classic herringbone pattern. This guarantees that your noble parquet will be an eye-catcher. And our customisation options give your floor exactly that uniqueness that makes it just as special as you are.

For all its beauty and exclusivity, our strip parquet also offers tangible practical advantages: Thanks to its low installation height, the 2-layer parquet is perfect for renovations. And it can also be optimally glued to underfloor heating and cooling systems.
Plank formats

Staff Prestige

Dimension: 1000 x 120 mm

Technical details

Strip parquet offers many advantages: Low installation height of only 10 mm, top layer thickness nevertheless approx. 3.5 mm - thus perfect for renovations and ideal for installation on underfloor heating.
Celebrating consistency, durability and timelessness
parkettmanufaktur colour-finished surfaces
What makes an exceptional floor covering for you? One of the most important attributes of a unique floor is definitely the colouring.

In the elaborate dyeing processes of our parkettmanufaktur, attractive colour nuances are therefore created through the multiple application of selected natural dyes. The visual impression: highest exclusivity, maximum elegance and pure naturalness.
The practical value: the deep colouring of the top layer achieves a significantly higher UV resistance. In addition, your floor is exceptionally hard-wearing and resistant to scratches. If, over the decades, your parquet needs to be sanded down, the rich colour tone will remain even then - thanks to the deep through-colouring, even with repeated sanding.
Timeless tradition and rediscovered originality
Oak parquet old wood, original plank and Carré from parkettmanufaktur
Create values for more than one lifetime. Experience the feeling of time by integrating a piece of history into your home. With oak planks made from up to 300-year-old reclaimed wood planks that are as steeped in history as they are environmentally friendly. With rustic Carré planks made of extra-hard end-grain wood that makes the history of the tree visible. Or genuine one-offs, like our Ur planks, which are witnesses to their own lives thanks to intricately worked out cracks and inclusions in the wood.
Plank formats

Carré (end grain)

Dimension: 2200 x 180 mmHeight
: approx. 16 mm

Original plank (Nubia oak or Uiche)

Dimension: 2200 x 180 mmHeight
: 13.5 mm

Oak old wood

Dimension: 2200 x 173 mmBuilding height
: approx. 13.5 mm
The distinctiveness of genuine craftsmanship
individualised floors from the parkettmanufaktur
In our master workshop, your high-quality parquet becomes unique. Through exclusive, masterly finishing techniques that refine your wooden floor exactly the way you want it. Traditional techniques such as scraping with a hand plane or drilling worm holes are used. Every floorboard is different. For an individual living ambience, as unique as you are.

Possible finishes using traditional techniques:
Scraping with the hand plane
Structuring with the hand brush
Wormholes with the hand drill
Rough sawn surface
Hammering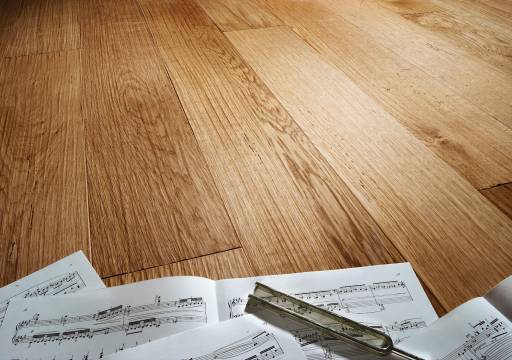 Cropped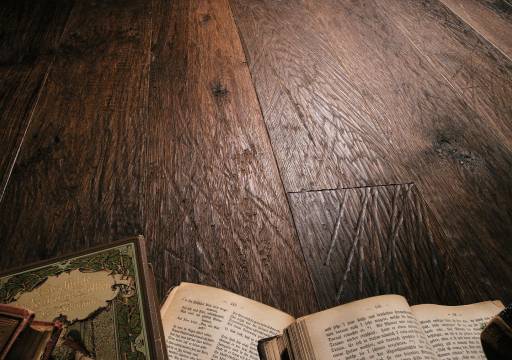 French cropped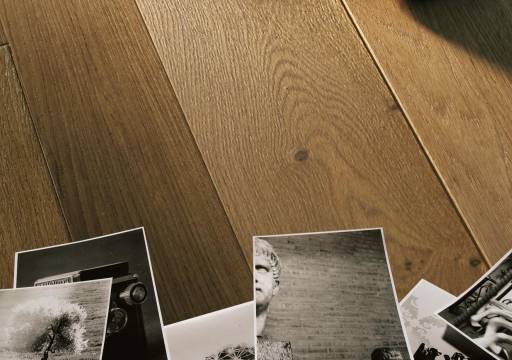 Structured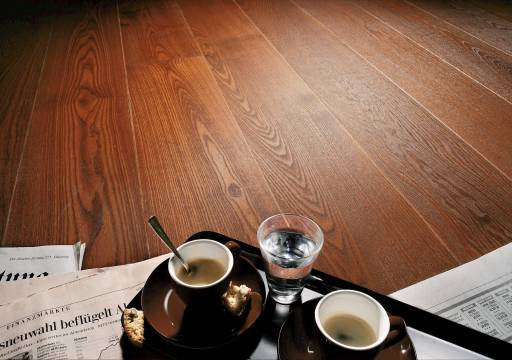 Wormhole optics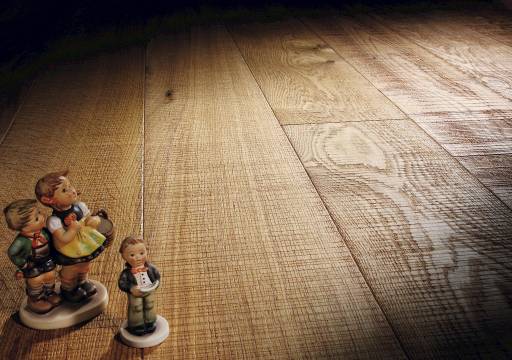 Sawdust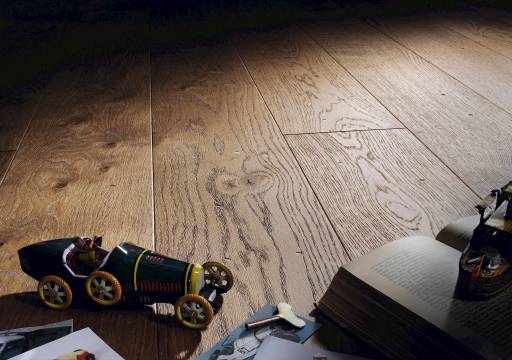 Hammer blow
Particularly noble individualisation
:Golden or silver liming exclusively available for agate oak
.

Silver liming

Golden liming
The highest form of exclusivity
Board parquet from the parkettmanufaktur
Wooden floorboards from parkettmanufaktur by HARO are already considered the pinnacle of the parquet art. Would you like a more exclusive parquet floor in the most magnificent variant?
Tafelparkett is real luxury parquet and was originally reserved for high stately homes and castles. Each individual board is handcrafted and testifies to the highest level of craftsmanship. The parquet panels from our manufactory stand for maximum individuality, majestic elegance and a touch of extravagance.

Possible board parquet designs:

 
Basket
St. Andrew
Loop
Central
Plank formats

Board parquet

Dimension: 650 x 650 mmBuilding height
: approx. 18 mm
parkettmanufaktur by HARO - Your decision for modern naturalness, traditional quality and maximum individuality - for a lifetime.
The aesthetics of wood are incomparable. A floor covering made of exquisite woods gives your rooms a unique ambience. Fresh ideas and modern parquet flooring made from antique wooden planks up to 300 years old, created in elaborate handwork, give your home a creative flair. Through individualisation in traditional craftsmanship, your parquet becomes unique. Our naturally oiled surfaces turn every slightest touch of the wooden floorboards into a sensual experience. And to top it all off, our parquet boards give your home an almost majestic glow. No matter how high your demands are - in our parkettmanufaktur by HARO they will be fulfilled in the long term.