Thanks to our clever "Top Connect" installation system, laying your new parquet floor is child's play.
You've found your dream home and now all that's missing is the right flooring? If you have a weakness for the natural, warm look of real wood, then parquet is just your thing. Just like laminate, laying parquet is no magic trick. Whether you're a hobbyist or a DIY professional, with our various installation techniques, anyone can quickly create a new parquet floor that will make you happy for a lifetime. It's up to you whether you want to lay your parquet as a floating floor or glue it down over the entire surface. However, we will be happy to tell you what advantages the respective systems offer you.
Did you know:
With the HARO rail system, you can also easily attach parquet flooring to your wall. The planks are clicked onto rails with clips and thus fixed to the wall. This allows you to extend the floor area upwards, e.g. behind the TV, and create a real eye-catcher.
Three simple ways to your dream floor
Floating installation with click parquet
Roll up your sleeves already, because you can start with the floating installation of ready-made parquet without much preparation. Thanks to the Top Connect installation system, your new floor is laid quickly and accurately. And all without glue!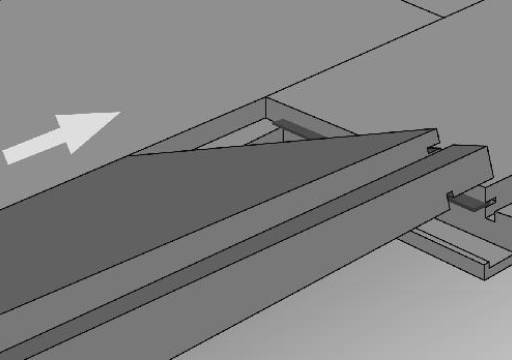 Angle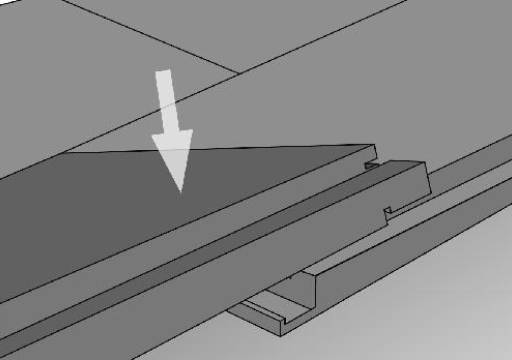 Press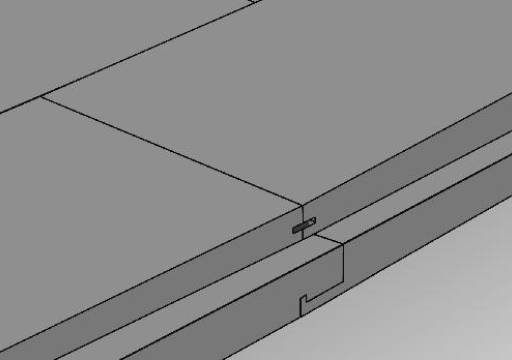 Ready
The Top Connect click system is probably the most uncomplicated installation system in the world. Simply angle the planks lengthwise and lock them in place at the ends with little effort. You don't need any special tools for this installation; a folding rule and a saw are all you need. Before you know it, your floor will be sitting bomb-proof and you can move into your four walls with bag and baggage without waiting. When you move, removing your finished parquet is just as easy as installing it.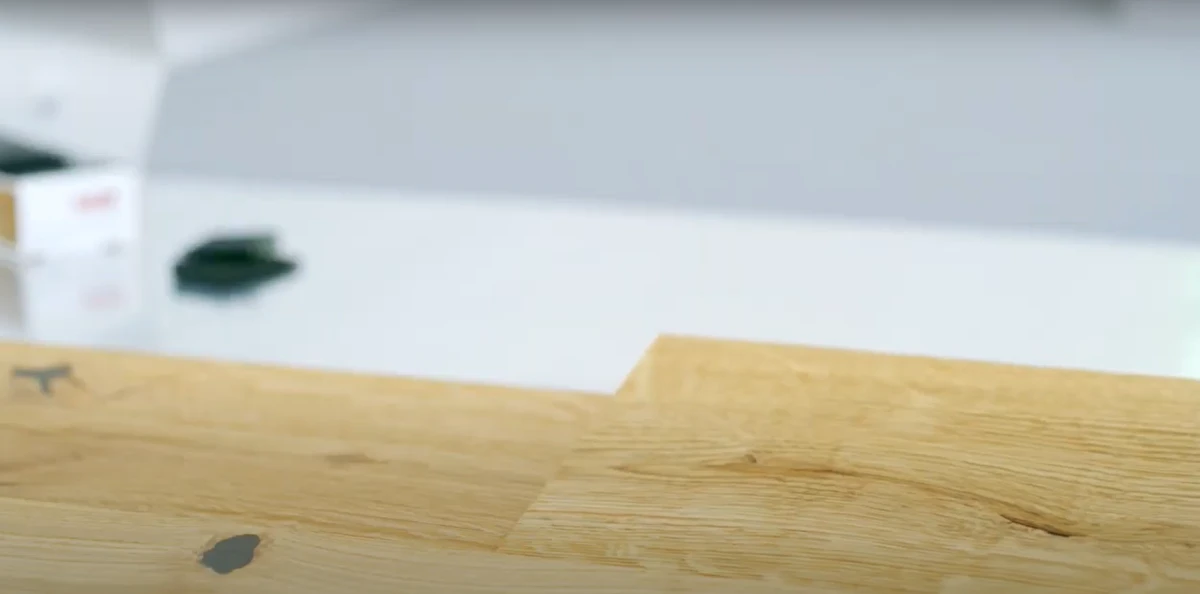 Full-surface bonding
If you are already sweating when you think about gluing your new parquet floor over the entire surface, we can reassure you. Because even if this method requires a little more patience than a floating installation, gluing parquet offers clear advantages. The floor cannot work as hard here because it is firmly bonded to the subfloor. This not only makes renovation easier at a later date. Loud footsteps are also a thing of the past. If you would like to have underfloor heating to keep your toes pleasantly warm in the cold season, full-surface adhesion is recommended because it provides even better heating performance.

Not every do-it-yourselfer dares to glue down parquet. This is perfectly understandable, especially in rooms with many nooks and crannies. In this case, simply ask a professional for advice. For a healthy home, you should rely on the proven low-emission and low-pollutant HARO elastic adhesive. Solvents in the adhesive are no longer an obstacle. Thanks to the full-surface bonding, you can enjoy your new parquet for a lifetime.

Are you a floor professional or would you simply like more information on full-surface bonding? Then you will find all the information you need here.
Good to know:
HARO 3-layer parquet with Top Connect is also suitable for gluing over the entire surface HARO 2-layer strip parquet must be glued anyway.
Revolutionary ComforTec installation
You just can't decide whether you want to lay your parquet as a floating floor or whether you prefer to glue it down over the entire surface? With a floating installation, your new floor covering is installed quickly, but the more complex technique of full-surface gluing significantly reduces room noise. With ComforTec adhesive planks from HARO, you get the best of both worlds: They offer pleasant peace and quiet and are very easy to install. Thanks to the self-adhesive strips on the underside of the planks, you can easily glue your parquet to the subfloor.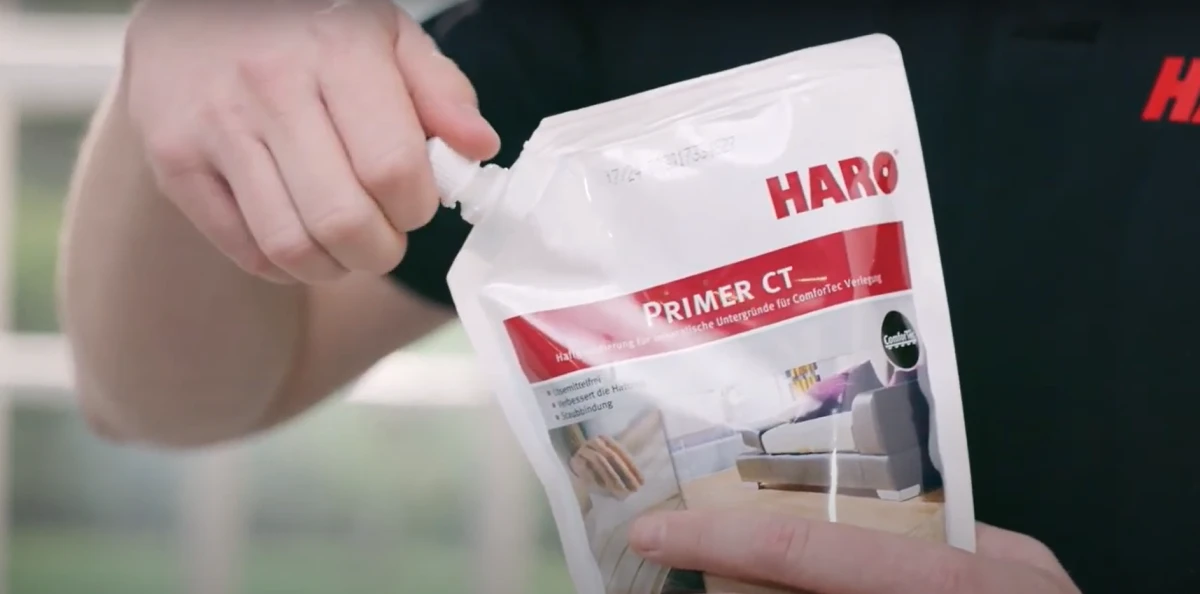 First apply HARO Primer Adhesion primer for mineral substrates to the screed to ensure that the adhesive strips adhere well. Then peel off the protective film, press on and you're done - it can be as quick as that. You don't even have to fiddle around with parquet adhesives. In contrast to full-surface gluing, your new parquet with ComforTec can be lived in immediately.
Our tip:
Are you installing parquet in a narrow hallway? Make sure that the installation direction is lengthwise. And in rooms with large windows or e.g. a patio door, always install across the incoming light.
Reverso: interchangeable element with spring on both sides
You want to lay your new HARO parquet continuously from one room to the next? Then you should go for the Reverso element. The same connecting profile for angling in on both long sides means that no joint profiles are needed. The groove on both sides makes it easy to change the laying direction. No matter how large the rooms in your home are, Reverso can be used anywhere and at any time. Do-it-yourselfers beware: Reverso must always be installed by a professional.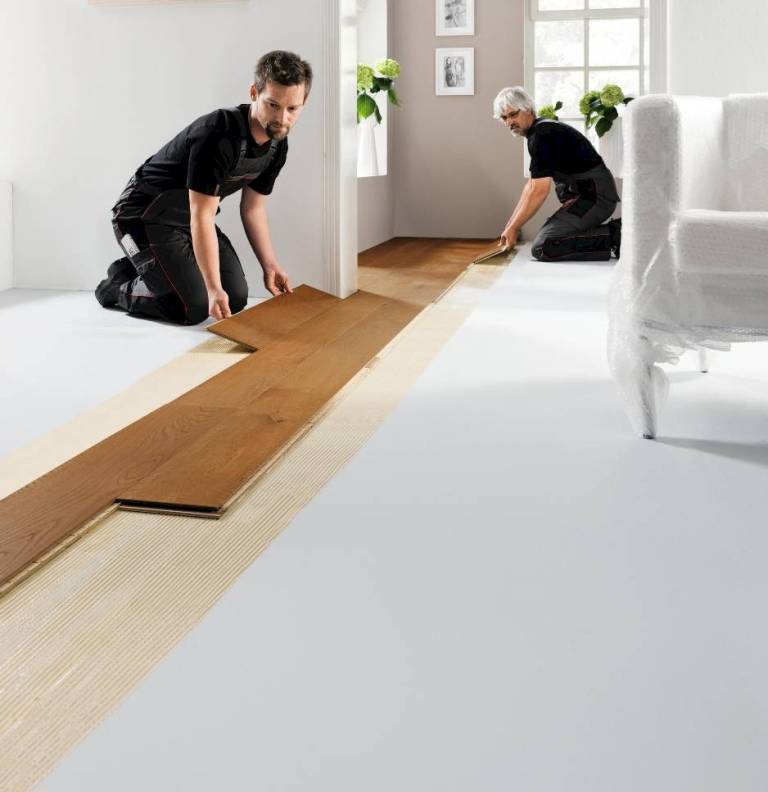 Comfort all along the line
You will be surprised how much parquet changes the atmosphere of a room. However, our prefinished parquet does not only have a lot to offer in terms of looks. To turn your home into an oasis of peace and relaxation, impact sound insulation is essential. Additional underfloor heating provides pleasant warmth even in the cold season. You should definitely treat yourself and your feet to this.

Thanks to modern manufacturing processes, we are technological leaders in the field of underfloor heating. Our entire range of HARO Parquet flooring is suitable for installation over underfloor heating. So the choice of our designs is not limited if you like to have cosy warm feet. In addition to a pleasant living climate, underfloor heating also helps to save energy. Especially for home builders, this is an unbeatable argument. The energy consumption of an underfloor heating system is significantly lower than that of a conventional radiator, as it can be kept about 3°C lower without negatively affecting the sensation of warmth. A clear advantage for the environment and your wallet.

For real comfort in your own four walls, you should definitely not do without an insulation underlay under your parquet. Before laying your parquet, you simply have to decide between our already laminated and a loose insulation underlay. All HARO 3-layer floors are optionally available with Silent Pro insulation underlay already laminated. This means that the plank and insulation are bonded together. This type of plank offers two clear advantages: Hollow spots or air bridges that lead to dull, loud sounds are avoided. It also allows you to install your new parquet and insulation in just one step. Of course, you can also opt for a loose insulation underlay when laying your parquet flooring as a floating floor. Just as with the installation of laminate, the underlay is also placed between the subfloor and the floor covering for finished parquet.
We recommend the following insulation underlays: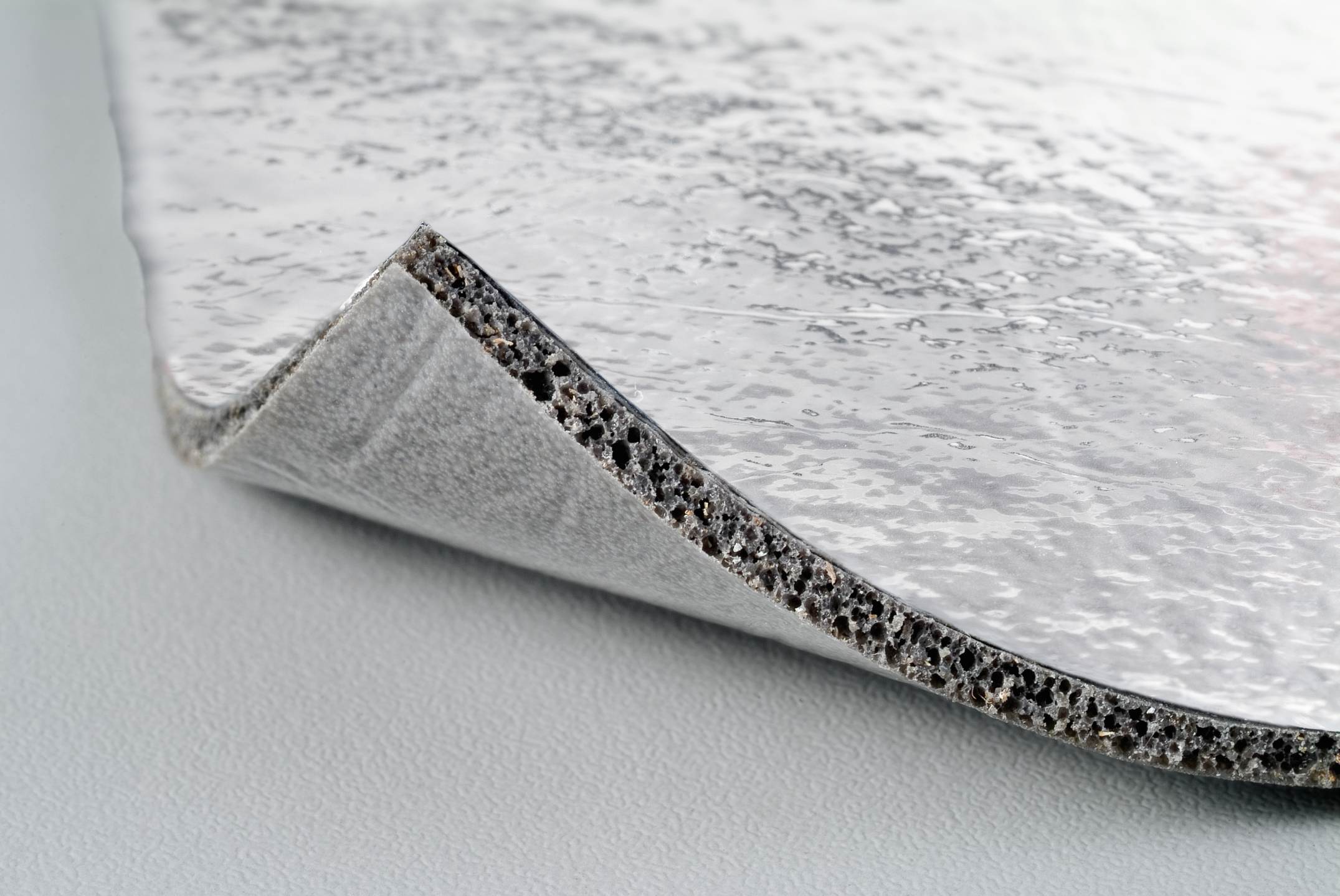 Silent Pro DS
The premium product for best sound behaviour and high walking comfort with integrated vapour barrier.

Thickness: approx. 3 mm, item number: 411490

Thermal resistance: 0.010 m² K/W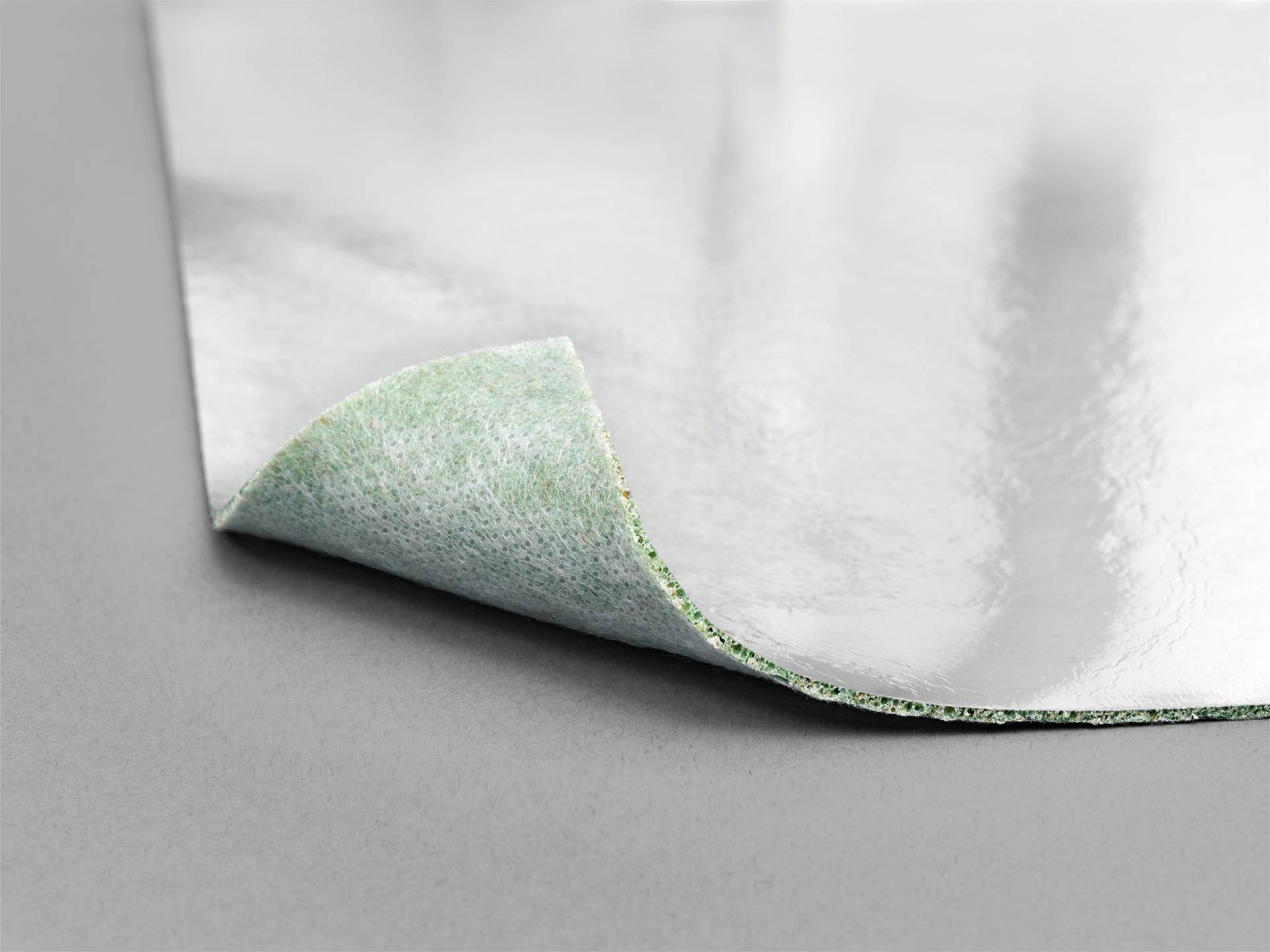 Silent Eco DS
High-quality acoustic mat with excellent room and impact sound properties. Manufactured on an ecological basis.

Thickness: approx. 2 mm, item number: 411488

Thermal resistance: 0.010 m² K/W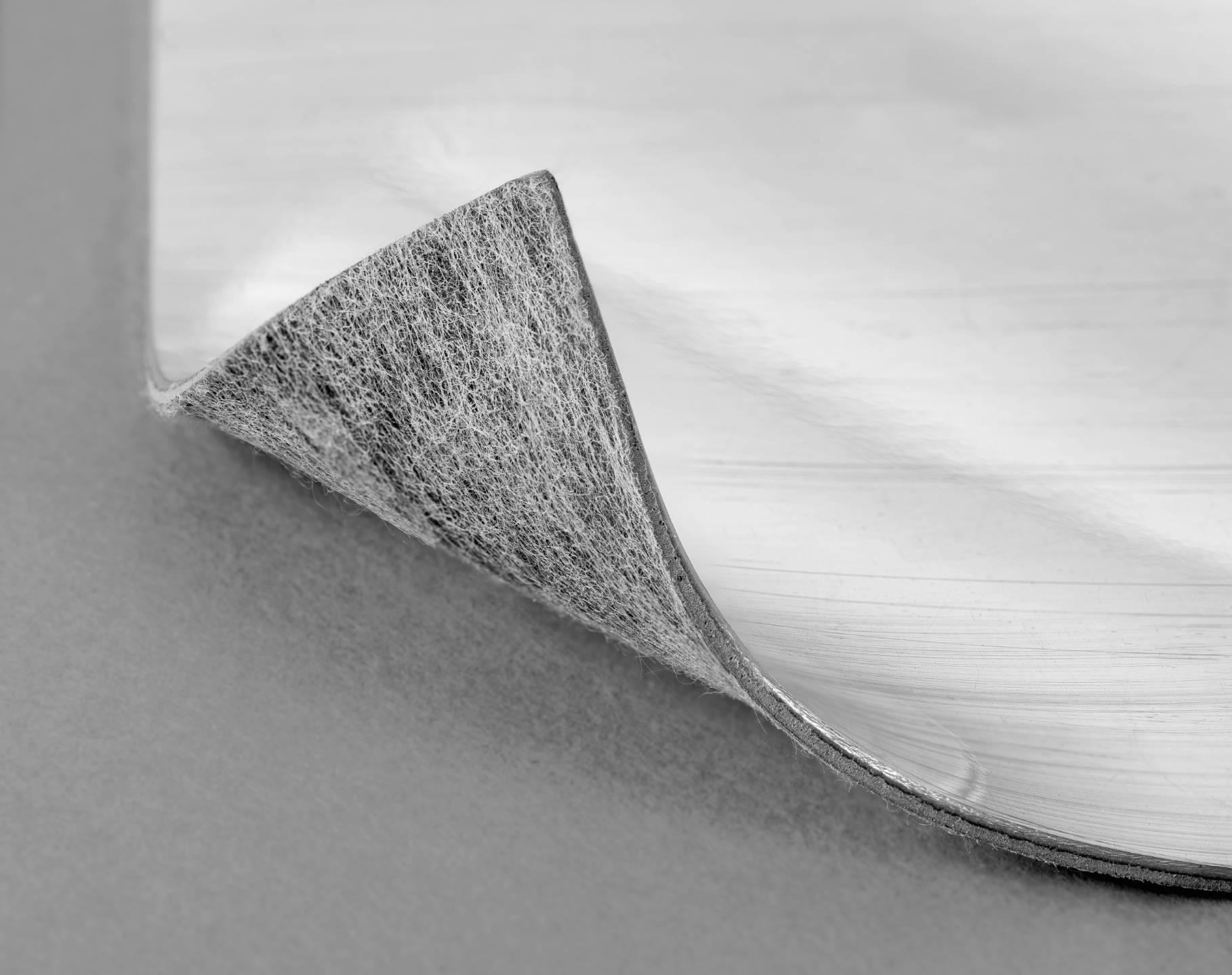 Silent Energy DS
High-quality acoustic insulation underlay with integrated vapour barrier. Perfectly suited for use with underfloor heating.

Thickness: approx. 1.5 mm, item number: 408292

Thermal resistance: 0.004 m² K/W
No matter which type of insulation you choose, impact sound and room sound are reduced to a minimum. Silent Pro reduces room sound by 30 percent (maximum achieved individual values according to EPLF impulse hammer test, related to reference floor) and impact sound by 19 decibels (according to DIN 140-8). In a condominium, this should also please your neighbours. And who knows, maybe you will thank them by inviting them to the next barbecue. By the way, impact sound insulation under your new floor is not only good for your ears. Joints and spine are also relieved by the soft, springy tread.