Fully glued parquet has many advantages
Particularly quiet, stable and durable
Thanks to the simpler, floating installation of modern parquet planks with a click system, the full-area gluing of a parquet floor is often no longer considered today. Yet the glued installation method offers tangible advantages.
Why glue down parquet?
The biggest plus point is the incomparable silence. By gluing, the floor is firmly connected to the subfloor, room sound and impact noise are reduced to an absolute minimum - and that without any additional impact sound insulation. In addition, fully glued parquet works less and can therefore be laid on larger areas without separating rails. This is also an advantage when laying on underfloor heating or cooling. In addition, heat transfer is much more efficient with glued parquet flooring, especially if you use 2-layer parquet. And you don't have to worry about renovation, because parquet can be sanded several times, depending on the series. The best way to restore beauty and freshness to an older wooden floor like on the first day.
Laying and gluing strip parquet professionally
So-called 2-layer parquet - or strip parquet - must always be glued. But this is also possible for every variant of our HARO 3-layer parquet floors instead of floating installation.

The full-surface gluing of finished parquet requires the consideration of many details: from the professional testing and preparation of the subfloor to the selection and use of the correct adhesive as well as any necessary measures in the room, primers or levelling compounds to the extremely accurate laying of the parquet elements. After all, once an element has been laid and glued down, it cannot be easily removed and adjusted at a later date. This is why the full-surface gluing of parquet, in contrast to floating installation, is generally the task of a competent and qualified professional.

Ambitious do-it-yourselfers with experience in laying prefabricated parquet can, of course, lay and glue down their floor themselves. You can find valuable tips here:
Video: Gluing parquet yourself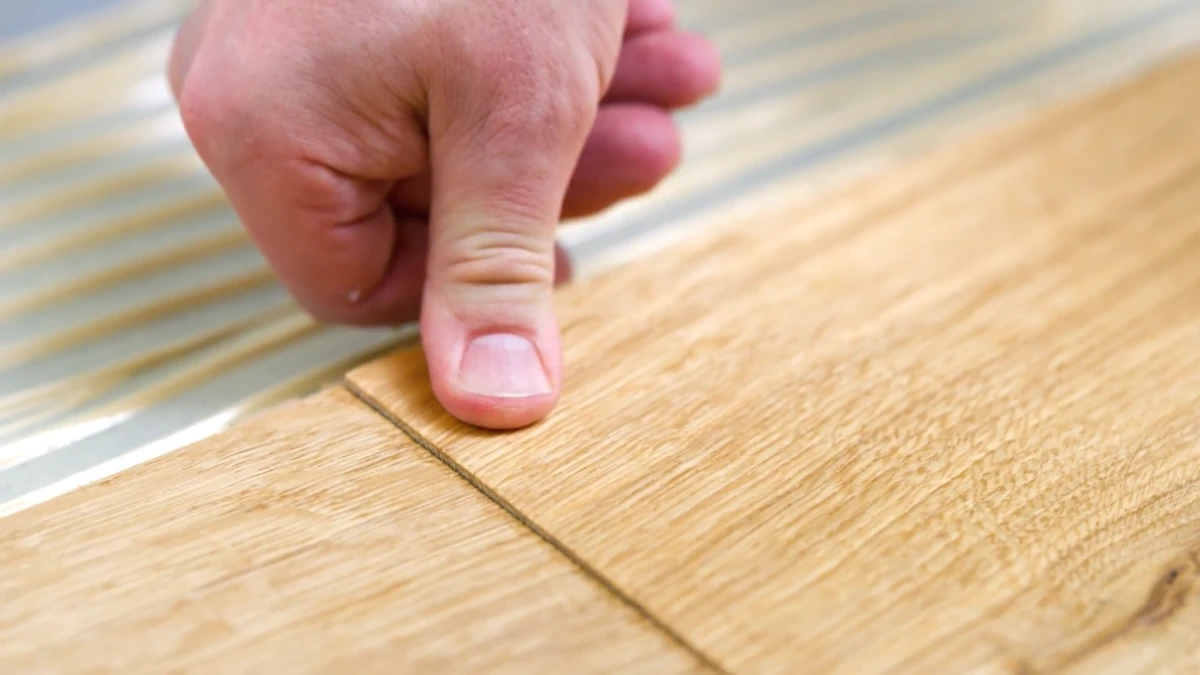 Video: Glueing strip parquet Allegro yourself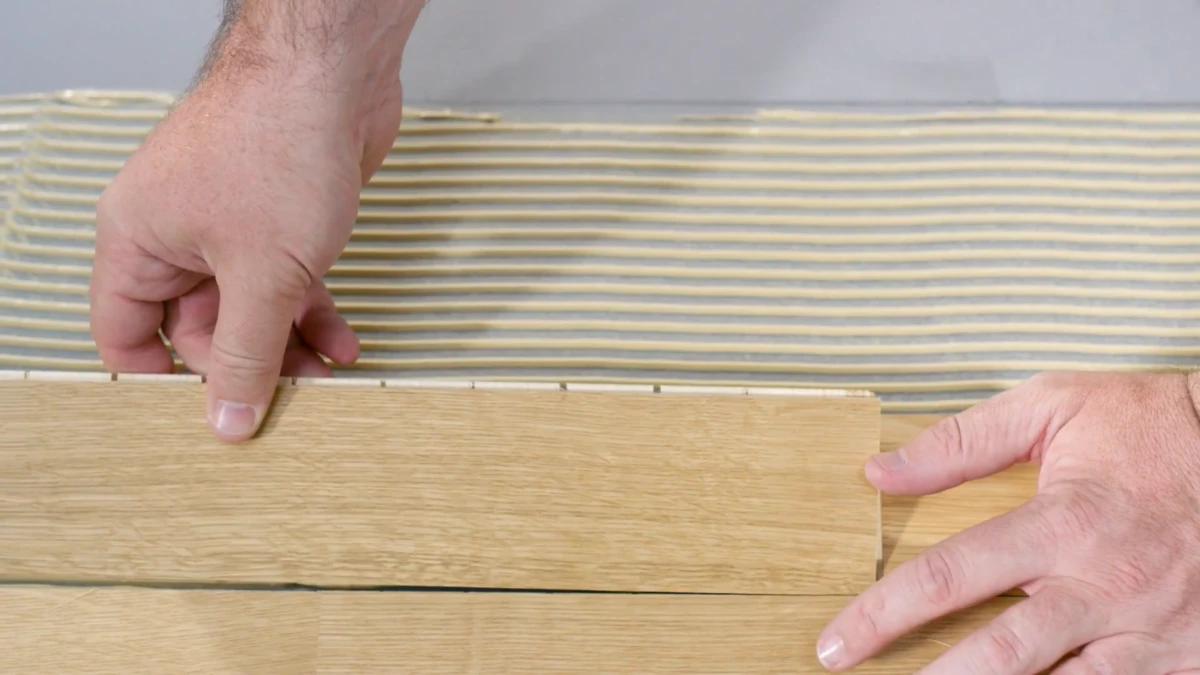 Flooring made easy with the tongue and groove plus system
With the innovative HARO tongue and groove plus system for 2-layer parquet, flooring professionals benefit from the advantages of a practical insertion aid:
Place the tongue side on the special groove cheek
Push into the groove
Tongue does not lie in the adhesive bed
Adhesive is not pushed between tongue and groove
No fitting problems
Adhesive does not reach the surface
No removal of adhesive residues necessary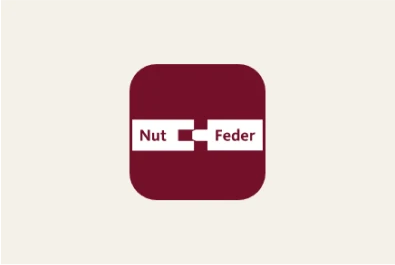 Do I need an expansion joint when gluing parquet?
With fully glued wood floors, it is usually not necessary to attach transition, end or adjustment profiles as an expansion joint. An expansion gap must only be maintained to fixed components and walls for acoustic reasons. This distance usually results in an expansion joint of approx. 10 mm between the wall and the first row of parquet (depending on the edge joint in the substructure), and a few millimetres for other components or adjacent solid floor coverings (e.g. tiles). At the end of installation, this expansion joint is sealed with acrylic in a matching colour, for example. If there are expansion joints in the substructure, these should also be taken into account during installation. Since the subfloor "works" at this point, there is a high probability that the parquet will shift in the long term. In this case, consult a professional installer on how the expansion joint must be transferred to the glued wood flooring.
Particularly in the hallway with its special geometry and the many room connections, full-surface bonding can make sense.
Do I need impact sound insulation when gluing parquet?
In contrast to floating installation, no additional impact sound insulation is required for full-surface gluing. If required - for example in extremely bright buildings - the impact sound insulation Silent Double Fix (approved for gluing) can be used.
HARO Silent Double Fix - impact sound insulation for bonding on both sides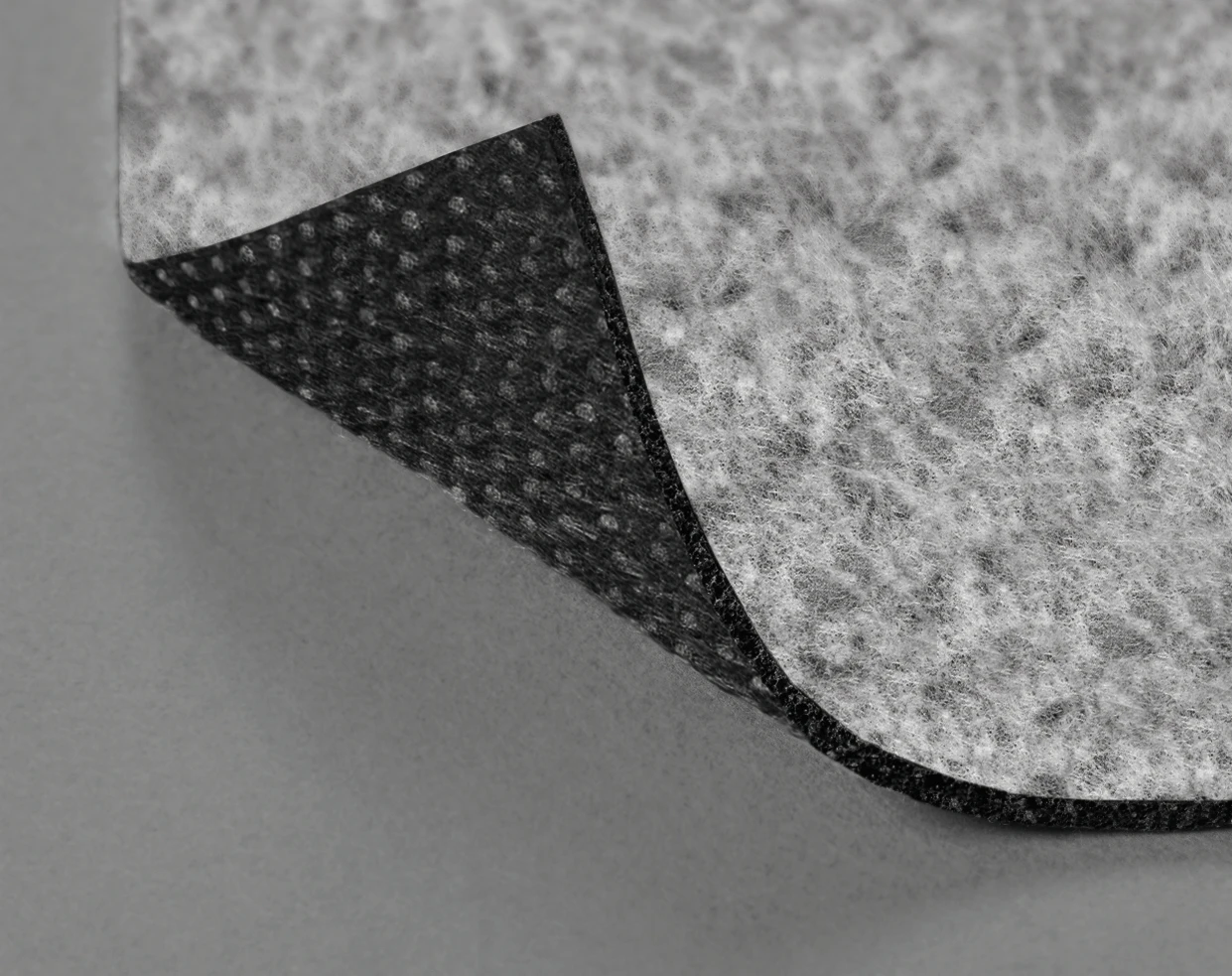 Silent Double Fix (411486) is our high-quality impact sound insulation with decoupling function, consisting of mineral fillers. Thanks to full-surface bonding on both sides between screed and floor, Silent Double Fix impact sound insulation achieves the best possible impact sound values ( 6 db compared to direct bonding to screed without Silent Double Fix). This impact sound insulation is also suitable for floating installation of floor coverings and for installation in rooms with underfloor heating.
Do I need a vapour barrier when installing parquet?
It is not possible to install a vapour barrier when gluing a parquet floor over the entire surface. However, a vapour barrier is generally mandatory for the floating installation of wood on a mineral subfloor such as screed.

Before installing your parquet floor, please be sure to observe the information on the readiness of your subfloor for covering (measurement of residual moisture)
Effective patterns
Strip parquet can be laid in numerous different patterns. From the classic "herringbone" to the lively "wild association" - let yourself be inspired by the variety of installation patterns and discover exactly the design variant that perfectly suits your rooms and your individual living style.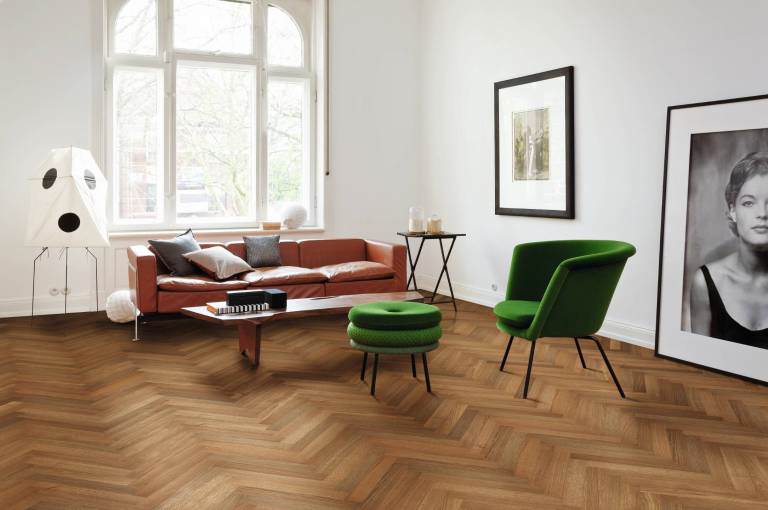 Soothing warmth
The noblest and most beautiful way of laying prefabricated parquet, full-surface gluing, is also possible on underfloor heating and cooling. It is even particularly efficient in heat transfer - not least because of the absence of impact sound insulation. Learn all about the advantages of glued-down HARO parquet flooring on underfloor heating.