Holz-Rentsch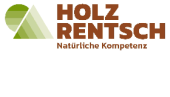 Seidnitzer Weg 10
01237 Dresden
Germany
Monday
09:00 AM - 06:00 PM
Tuesday
09:00 AM - 06:00 PM
Wednesday
09:00 AM - 06:00 PM
Thursday
09:00 AM - 06:00 PM
Friday
09:00 AM - 06:00 PM
Saturday
09:00 AM - 01:00 PM
HARO brand exhibition
HARO certified consultancy
Make an appointment now and get advice from the floor expert!
Company

Die Firma Rentsch Holzhandels-GmbH wurde am 13.07.1990 gegründet in Form einer Gesamtübernahme der Einzelfirma Rentsch & Co. welche seit 1928 existierte.
Im Jahre 1993 ist die Firma auf die heutigen, firmeneigenen Betriebsflächen mit einem Büro- und Hallenneubau gezogen. Neben den rund 500 m² großen Büroteil befinden sich eine Ausstellungsfläche von 500 m², rund 800 m² SB-Bereich, und vier Hallen mit zusammen 3.500 m². Die Gesamtfläche ist ca. 21.000 m² groß.
Die Rentsch Holzhandels-GmbH teilt sich heute in zwei Geschäftsbereiche. Zum einen der Holzgroßhandel mit Abnehmergruppen wie Handwerk und Bauindustrie mit rund 70% Umsatzanteil. Schwerpunkt sind Produkte für den Holzbau und Bauelemente (Holz- und Stahltüren) sowie Trockenbau und Dämmstoffe.
Zum anderen der Holzfachmarkt mit dem Endverbraucher als Zielkunden (30 % Anteil). Schwerpunkt sind Parkett- und Laminatböden, Deckenpaneele, Türen, Platten, Gartenholz, sowie die Hobelware.
Derzeit werden rund 32 Mitarbeiter beschäftigt. Davon sind drei Auszubildende sowie eine Person Student der BA Dresden.

Product lines & services

Product lines

Parquet
parkettmanufaktur
Laminate floor
Cork floor
DISANO design floor
Interior design

Services

Exhibition
Installation service
Home delivery
Scheduled delivery to construction site
Customer car park
Barrier-free access
Installation planning
Payment by credit card
Sample & collections rental
Rental equipment/tools

Approach

Sie finden uns im Gewerbegebiet Dresden-Reick Autobahn A17 Prohlis/Nickern oder aus der Stadt auf B 172 (Dohnaer Str.) Richtung Pirna Öffentliche Verkehrsmittel: S2 Haltestelle Reick, Bus: 65 Haltestelle Seidnitzer Weg, Bahn: 9 Haltestelle Altreick
Please select your country
You currently have the following in your watch list

View watch list
TIP: From the product search or your individual consultation, you can easily remember products that you like by clicking on the heart symbol. You will then find them in your Watchlist
Your personal catalogue
We have put together a very personal catalogue for you based on your floor selection. With all products and accessories.
Call up catalogue
Have you already received your personal catalogue? Then simply enter your code here. You will find it on the back of your catalogue:
Your dealer
Your saved dealer is not available in this language.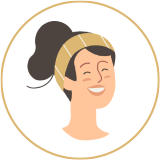 Product advice
We are aware that choosing the right floor is not an everyday and easy undertaking. That is why we would like to support you.
We have a guided guidance which takes your living situation into account and suggests two products that we can recommend to you based on your individual requirements.
Start counselling
You can reach us by phone:

Mon - Thurs: 08:00 - 16:00 Fri: 08:00 - 12:00
Or simply send us your request conveniently via our contact form:
To the form