Dealers

Torkat Trägolv Sverige AB
Torkat Trägolv Sverige AB
Speditionsvägen 47
147 50 Stockholm
Sweden
Monday
07:00 AM - 04:00 PM
Tuesday
07:00 AM - 04:00 PM
Wednesday
07:00 AM - 04:00 PM
Thursday
07:00 AM - 04:00 PM
Friday
07:00 AM - 04:00 AM
Saturday
10:00 AM - 01:00 PM
Large HARO brand exhibition
Make an appointment now and get advice from the floor expert!
Company

Sveriges största lagerläggare av massiva trägolv med en stor Haro utställning. Golv är vår passion så ni är hjärligt välkomna på besök eller höra av er med era funderingar.

Product lines & services

Product lines

Parquet
parkettmanufaktur
Laminate floor
Cork floor
DISANO design floor
Interior design

Services

Exhibition
Home delivery
Scheduled delivery to construction site
Customer car park
Payment on account
Payment by credit card
Please select your country
You currently have the following in your watch list

View watch list
TIP: From the product search or your individual consultation, you can easily remember products that you like by clicking on the heart symbol. You will then find them in your Watchlist
Your personal catalogue
We have put together a very personal catalogue for you based on your floor selection. With all products and accessories.
Call up catalogue
Have you already received your personal catalogue? Then simply enter your code here. You will find it on the back of your catalogue:
Your dealer
Your saved dealer is not available in this language.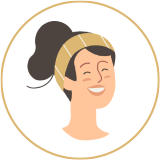 Product advice
We are aware that choosing the right floor is not an everyday and easy undertaking. That is why we would like to support you.
We have a guided guidance which takes your living situation into account and suggests two products that we can recommend to you based on your individual requirements.
Start counselling
You can reach us by phone:

Mon - Thurs: 08:00 - 16:00 Fri: 08:00 - 12:00
Or simply send us your request conveniently via our contact form:
To the form