Dealers

Götz + Moriz GmbH
Neuenburgern Str. 3
79379 Müllheim
Germany
Monday
07:30 AM - 05:30 PM
Tuesday
07:30 AM - 05:30 PM
Wednesday
07:30 AM - 05:30 PM
Thursday
07:30 AM - 05:30 PM
Friday
07:30 AM - 05:30 PM
Saturday
08:00 AM - 12:00 PM
Certified brand consulting
Make an appointment now and get advice from the floor expert!
Company

Unsere Vision bestimmt unser Leitbild!
Seit über 75 Jahren sind wir der erste und beste Ansprechpartner in der Region für Profi- und Privatkunden bei den Themen Bauen, Renovieren und Modernisieren. Wir sind in der Region Marktführer im Baustofffachhandel und der Komplettanbieter Nr. 1.
Unsere gut ausgebildeten Mitarbeiter bringen unseren Kunden ein Höchstmaß an Interesse, Freundlichkeit und Hilfsbereitschaft. Wir arbeiten für unsere Kunden, die uns als kompetenter, zuverlässiger und effizienter Lösungsanbieter wertschätzen. Dabei streben wir eine langfristige und partnerschaftliche Beziehung an. Als Vollsortimenter und Qualitätsführer stellen wir hohe Ansprüche an uns selbst:
• Hohe Warenverfügbarkeiten
• Kurze Lieferzeiten
• Hohe Standortdichte
• Hervorragende Logistik
• Innovationsführer
• Erstklassige Produkte kombiniert mit hervorragender Beratung
• Zusatzleistungen wie Projektbetreuung, Farbmischservice, Hochkran etc.
• Faire Preise zu höchster Qualität
• Übernahme von Verantwortung für die Region und die Menschen
• Unterstützung von sozialen Projekten
• Enge Zusammenarbeit mit Berufsverbänden, Innungen und Kammern
• Schonender und nachhaltiger Umgang mit natürlichen Ressourcen
• Zuverlässiger Arbeitgeber und Ausbilder in der Region

Unsere Mitarbeiter sind unser wichtigster Erfolgsfaktor!
Unsere Kolleginnen und Kollegen als die Spezialisten im jeweiligen Fachgebiet, sind nahe an unserem Kunden und zeichnen sich aus durch:
• Ehrlichkeit
• Verantwortungsbewusstsein
• Flexibilität
• Teamorientierung
• Engagement und Loyalität
• Fachliche Qualifikation
Wir achten auf eine potentialorientierte und kontinuierliche Weiterbildung unserer Mitarbeiter und sichern damit langfristige und dauerhafte Arbeitsplätze. Unseren Auszubildenden bieten wir klare Perspektiven und sehen in Ihnen einen wichtigen Grundpfeiler unseres gegenwärtigen und zukünftigen Erfolgs. Eine große Zahl an Bewerbungen, ein geringer Krankheitsstand und eine niedrige Fluktuationsrate zeugen von unserer Qualität als Arbeitgeber. Wir haben Freude an der Arbeit und sind stolz auf das, was wir gemeinsam leisten. Unsere Erfolge motivieren uns.

Product lines & services

Product lines

Parquet
parkettmanufaktur
Laminate floor
Cork floor
DISANO design floor
Interior design

Services

Exhibition
Home delivery
Scheduled delivery to construction site
Customer car park
Barrier-free access
Payment on account
Payment by credit card
Rental equipment/tools
Please select your country
You currently have the following in your watch list

View watch list
TIP: From the product search or your individual consultation, you can easily remember products that you like by clicking on the heart symbol. You will then find them in your Watchlist
Your personal catalogue
We have put together a very personal catalogue for you based on your floor selection. With all products and accessories.
Call up catalogue
Have you already received your personal catalogue? Then simply enter your code here. You will find it on the back of your catalogue:
Your dealer
Your saved dealer is not available in this language.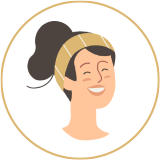 Product advice
We are aware that choosing the right floor is not an everyday and easy undertaking. That is why we would like to support you.
We have a guided guidance which takes your living situation into account and suggests two products that we can recommend to you based on your individual requirements.
Start counselling
You can reach us by phone:

Mon - Thurs: 08:00 - 16:00 Fri: 08:00 - 12:00
Or simply send us your request conveniently via our contact form:
To the form