Dealers

Wagner GmbH Fußboden
HARO Professional craftsmen
Wagner GmbH
Fußboden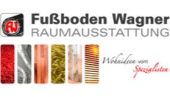 Industriestr. 4
61273 Wehrheim
Germany
Monday
08:30 AM - 01:00 PM02:00 PM - 06:00 PM
Tuesday
08:30 AM - 01:00 PM02:00 PM - 06:00 PM
Wednesday
08:30 AM - 01:00 PM02:00 PM - 06:00 PM
Thursday
08:30 AM - 01:00 PM02:00 PM - 06:00 PM
Friday
08:30 AM - 01:00 PM02:00 PM - 06:00 PM
Saturday
08:30 AM - 01:00 PM
Professional laying service
Make an appointment now and get advice from the floor expert!
Company

 
Herzlich Willkommen
 
auf der Internetseite der Firma Fußboden Wagner in Wehrheim, Ihrem Profi für Bodenbeläge und Raumausstattung.
 

 
Das Unternehmen wurde 1967 gegründet und hat sich auf den Verkauf und die Verlegung von Bodenbelägen spezialisiert. Wir verschönern Ihr Haus auch mit Tapeten, Farben und Gardinen. Aber auch im Objektbereich sind wir der richtige Ansprechpartner. Kompetente Beratung und fachgerechte Ausführung wird Ihnen durch qualifizierte Mitarbeiter garantiert, wovon viele bereits über 25 Jahre im Team sind!
 
Wer möchte schon gerne nur in Musterbüchern blättern? Sie finden bei uns auf über 1200 qm eine große Auswahl an:

Teppichböden - PVC Belägen
Parkett - Laminat - Kork - Vinyl zum Kleben und Klicken
Naturbelägen
Farben - Tapeten
Gardinen
Gardinenleisten
Rollos - Jalousien - Markisen
Sonnenschutz
Insektenschutz

Einen ersten Überblick erhalten Sie auf den nächsten Seiten. Überzeugen Sie sich in einem persönlichen Besuch über das Warenangebot und die Leistungsfähigkeit unseres Hauses.
 
Tipp! Ein Blick auf unsere aktuellen Angebote oder in unsere Resteecke lohnt sich immer.
 
Ihr
Fussboden Wager TEAM

Product lines & services

Product lines

Parquet
parkettmanufaktur
Laminate floor
Cork floor
DISANO design floor

Services

Exhibition
Installation service
Floor care/preparation
Home delivery
Scheduled delivery to construction site
Customer car park
Barrier-free access
Installation planning
Sample shipment
Sample & collections rental
Rental equipment/tools
Please select your country
You currently have the following in your watch list

View watch list
TIP: From the product search or your individual consultation, you can easily remember products that you like by clicking on the heart symbol. You will then find them in your Watchlist
Your personal catalogue
We have put together a very personal catalogue for you based on your floor selection. With all products and accessories.
Call up catalogue
Have you already received your personal catalogue? Then simply enter your code here. You will find it on the back of your catalogue:
Your dealer
Your saved dealer is not available in this language.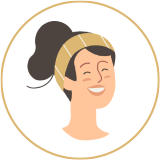 Product advice
We are aware that choosing the right floor is not an everyday and easy undertaking. That is why we would like to support you.
We have a guided guidance which takes your living situation into account and suggests two products that we can recommend to you based on your individual requirements.
Start counselling
You can reach us by phone:

Mon - Thurs: 08:00 - 16:00 Fri: 08:00 - 12:00
Or simply send us your request conveniently via our contact form:
To the form