Dealers

Heinrich Rießelmann Holz & Baustoffe GmbH
Heinrich Rießelmann
Holz & Baustoffe GmbH
Boschstraße 1
49413 Dinklage
Germany
Monday
07:00 AM - 06:00 PM
Tuesday
07:00 AM - 06:00 PM
Wednesday
07:00 AM - 06:00 PM
Thursday
07:00 AM - 06:00 PM
Friday
07:00 AM - 06:00 PM
Saturday
07:00 AM - 12:00 PM
HARO brand exhibition
HARO certified consultancy
Make an appointment now and get advice from the floor expert!
Company

Tradition trifft auf Innovation

Wir bieten Ihnen eine vielfältige Auswahl an Baustoffen für Ihr nächstes Projekt. Durch die perfekte Mischung aus Tradition und Innovation schauen wir schon lange nicht mehr nur in eine Richtung. Dieser rote Faden zieht sich sowohl durch die Unternehmensstruktur als auch durch die Produktpalette.

Deshalb setzen wir unsere Schwerpunkte sowohl bei traditionellen Baustoffen wie KVH, BSH, als auch bei ökologischen Baustoffen wie Lehmputz, Thermohanf und Homatherm. Eine vielfältige Mischung von der Sie als Kunde mit einem anspruchsvollen Bauvorhaben profitieren.

Product lines & services
Approach

Standort Dinklage Boschstr. 1 49413 Dinklage Tel.: 04443/9500-0
Please select your country
You currently have the following in your watch list

View watch list
TIP: From the product search or your individual consultation, you can easily remember products that you like by clicking on the heart symbol. You will then find them in your Watchlist
Your personal catalogue
We have put together a very personal catalogue for you based on your floor selection. With all products and accessories.
Call up catalogue
Have you already received your personal catalogue? Then simply enter your code here. You will find it on the back of your catalogue:
Your dealer
Your saved dealer is not available in this language.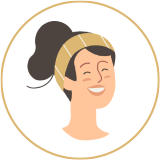 Product advice
We are aware that choosing the right floor is not an everyday and easy undertaking. That is why we would like to support you.
We have a guided guidance which takes your living situation into account and suggests two products that we can recommend to you based on your individual requirements.
Start counselling
You can reach us by phone:

Mon - Thurs: 08:00 - 16:00 Fri: 08:00 - 12:00
Or simply send us your request conveniently via our contact form:
To the form