Our innovative flooring HARO Laminate flooring TRITTY Silent CT turns your home into a cosy oasis of tranquillity because it is 60% quieter than conventional laminate.
A new floor covering for your own house on the outskirts of town or for the cosy studio flat in the city centre should enhance your own four walls. It is important that the floor of your choice creates an atmosphere of well-being in every room. At the same time, it makes sense to install a floor that is easy to maintain and robust so that you can enjoy it for a long time. You have decided on laminate flooring? Perfect! Because our laminate meets all these criteria. If your laminate is now also whisper-quiet, you have the ideal floor that is suitable for all areas where things are active and lively. But where can you find such quiet laminate flooring?

Pssst ... ! We have an unbeatable tip on how to turn your home into a place of peace and relaxation.

Do you want to renovate your cosy little house in a family-friendly way?
Whisper laminate can be particularly beneficial in children's rooms. So you can listen to the latest edition of your favourite podcast in the living room while the kids romp around in the children's room. But all other rooms where people live intensively, such as the living and dining room, also benefit from quiet laminate.
HARO Laminate flooring Silent CT: Laminate with wellness factor
As one of the leading parquet and hard floor manufacturers in Germany, innovative products Made in Germany have a long tradition with us. For all those who like to enjoy peace and quiet in their home, we have therefore developed our HARO Silent CT laminate flooring - the quietest laminate flooring in the world HARO Compared to laminate flooring with conventional insulation, Silent CT laminate flooring reduces room noise by over 60% and is therefore currently the quietest laminate flooring in the world.
No compromises
The beauty - you don't have to limit yourself. Because from an order quantity of 10m², every one of our HARO Laminate floors of the series TRITTY 200 Aqua, TRITTY 100 and TRITTY 90 series can optionally be ordered in the Silent CT version. Find your new dream laminate floor now in our comprehensive range and simply make it your whisper-quiet laminate.
Find your new dream laminate flooring here in the comprehensive HARO range and simply make it your whisper-quiet laminate.
Our well-hidden secret of peace and quiet
Impact noise and annoying sounds will soon be a thing of the past. The HARO innovation ComforTec makes our laminate a real whisper laminate. Self-adhesive strips on the underside of the planks fix the laminate directly to the screed. This creates a pleasant walking feeling with the pleasant acoustics of a fully glued floor in no time at all.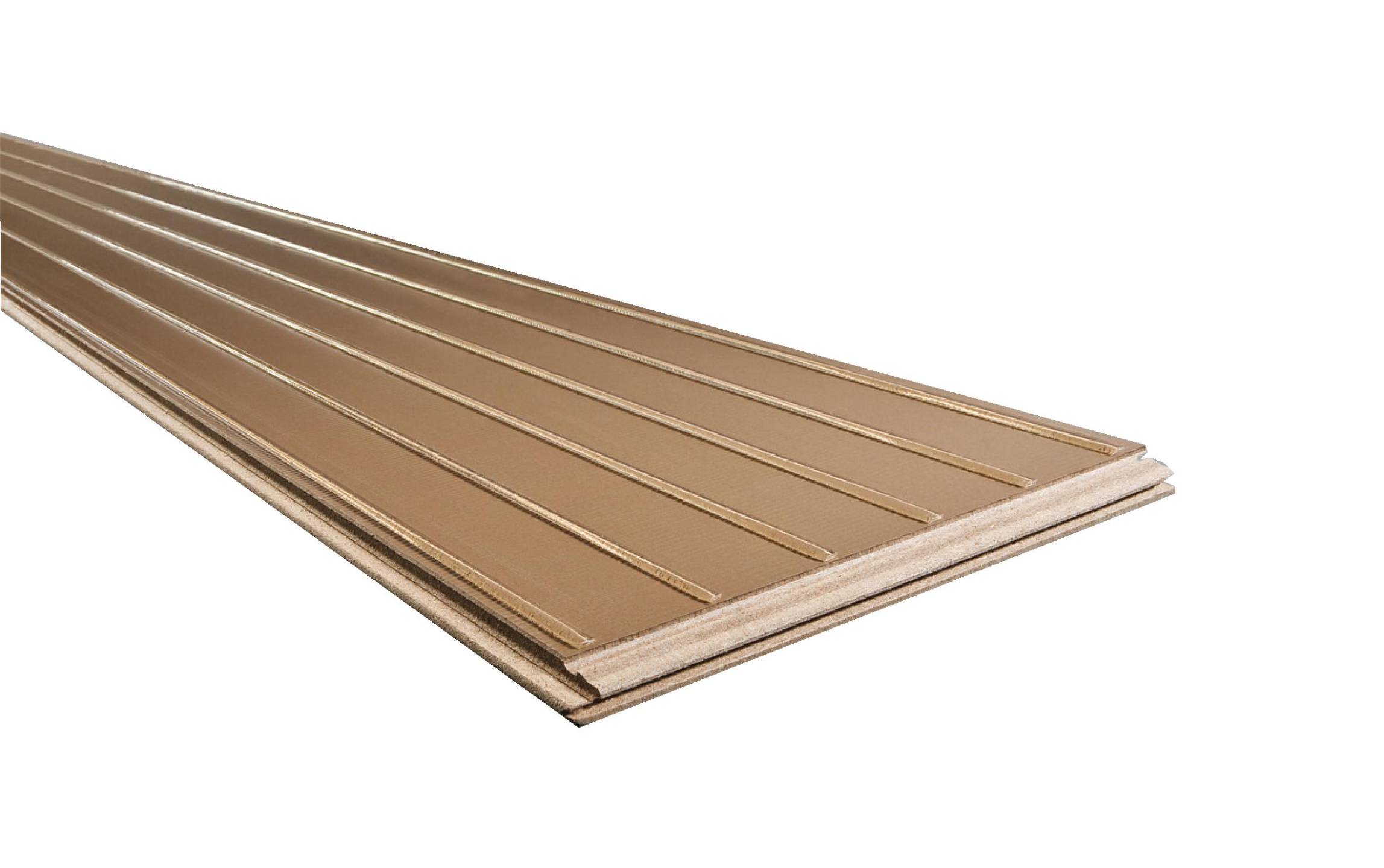 Of course, the self-adhesive strips are made of solvent-free, synthetic rubber. This means that HARO laminate flooring Silent CT, just like all our floor coverings, is healthy to live with.
Self-adhesive strips on the underside of the planks make HARO Laminate Silent CT the world's quietest laminate flooring. However, our innovative laminate not only impresses with its excellent acoustics. Like our other laminate floors, Silent laminate is robust and easy to clean. With decors that perfectly imitate wood, this laminate is also almost indistinguishable from parquet. Thanks to Top Connect, probably the fastest installation system, your new floor can be installed in no time at all.
Can Silent CT be glued directly to the screed without a vapour barrier?
Do-it-yourselfers beware: Laminate with Silent CT must be glued directly to the screed with the self-adhesive strips. Neither a vapour barrier nor impact sound insulation may be laid under the laminate.

To guarantee good adhesion of the self-adhesive strips, our HARO primer should be applied before installation. So it's best to take a look around our range of accessories and watch our videos first before rolling up your sleeves.
All the advantages of HARO Silent CT at a glance:
reduces room noise by a unique 60% compared to standard laminate flooring with an insulating underlay
just as inexpensive, but audibly quieter than laminate flooring with an additionally purchased high-quality insulating underlay
diverse decors that are almost indistinguishable from parquet, comprehensive selection from all floors in the series TRITTY 90, TRITTY 100 and TRITTY 200 Aqua (from 10m²)
easy to install thanks to Top Connect
completely fixed to the subfloor by self-adhesive strips on the underside of the planks
requires no adhesive and does not pollute the home with harmful substances
immediately habitable
convinces through highest resistance with up to 8 mm thickness (installation height 10 mm) and up to 25 years guarantee
suitable for underfloor heating
What does Silent CT stand for?
As you have probably already guessed, the CT in Silent CT stands for our innovation ComforTec, which is available not only for laminate but also for parquet. The self-adhesive strips on the underside of the planks allow even the layman to fix the floor directly to the screed. The professional solves this by means of full-surface bonding, which is mandatory in damp rooms, for example. So pay attention: When installing TRITTY 200 Aqua in d amp rooms, Silent CT does not count as full-surface adhesion!
Quality confirmed many times over
The fact that our stylish quiet tread keeps its promise has already been confirmed several times by a wide range of experts. Independent experts from the industry have voted our innovative floor covering number 1: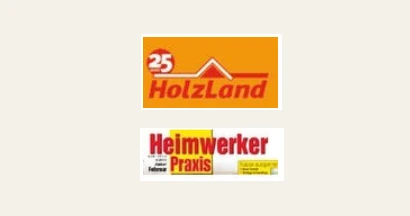 HolzLand Award 2010
"Most innovative product for the end consumer"

The DIY magazine
The winning laminate flooring "Very Good
Independent sound tests also prove that our laminate with Silent CT is audibly quieter. This sound insulation was tested and certified by the recognised test centre of the Entwicklungs- und Prüflabor Holztechnologie GmbH in Dresden.
Graphic: Test certificates for "EPLF Impulse Hammer" and "IHD Walking Lady
Galileo Check
Our quietest laminate in the world, which convinces with the highest quality, is also already known on early evening programmes. In the successful knowledge programme "Galileo" on Prosieben, HARO laminate flooring Silent CT was put through its paces. Presenter Sebastian Höffner finds our quiet laminate with its self-adhesive strips "completely convincing".

Here you can watch the "Galileo Check" again:
Courtesy, Copyright Galileo, Prosieben; Broadcast: 17.05.2012, 19:05 hrs
As you can see and hear, it's worth installing our whisper-quiet Silent CT laminate in your house or flat. You can only find a floor covering that is almost indistinguishable from parquet and at the same time offers wellness for your ears at HARO.