2-layer construction and warranty
Quality through and through
You can be sure you will always get the best and most extraordinary features thanks to the sophisticated workmanship that goes into our parquet strips. We use only the most carefully selected precious woods for the top layer. We also invest serious effort into the bottom layer of the 4000 series so that we can guarantee the consistent brand quality of HARO strip parquet. Solid spruce fingerstrips ensure the necessary stability in this respect. The precious wood layer is cross glued to optimally distribute the innate tensions acting within the individual layers – for long-lasting enjoyment of your floor. An optimally coordinated HDF-E1 base layer in the 3000 series ensures enduring quality.

1. Approx. 2.5 - 5.4 mm thick precious wood layer made from carefully selected woods

2. Solid spruce fingerstrips or etched HDF-E1 coreboard as the bottom layer (with Strip Plank 1-Strip 4000 and Strip Allegro 3000)
The HDF base layer from HARO Scored slits on rear for optimal combination of maximum stability and necessary flexibility for perfect installation.

Available in Strip Plank 1-Strip 4000 and Strip Allegro 3000.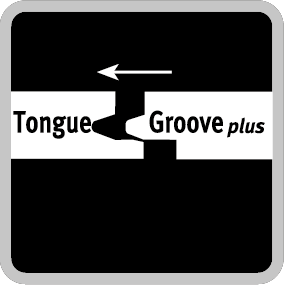 Strip Allegro


Top layer
Overall thickness
Surface layer dimensions
Warranty
ComforTec
Silent Pro
Installation system
Sandability
3000 series
approx. 2.5 mm
approx. 9 mm
70 x 490 mm
15 years
-
-
Tongue and groove
1 x
4000 Series
approx. 3.5 mm
approx. 10 mm
70 x 490 mm
30 years
-
-
Tongue and groove
several times
6000 series
approx. 5.4 mm
approx. 12 mm
70 x 490 mm
30 years
-
-
Tongue and groove
several times
Swipe left for more information
Strip Prestige


Top layer
Overall thickness
Surface layer dimensions
Warranty
ComforTec
Silent Pro
Installation system
Sandability
4000 Series
approx. 3.5 mm
approx. 10 mm
120 x 1000 mm
30 years
-
-
Tongue and groove
several times
Swipe left for more information
Strip Plank Scala


Top layer
Overall thickness
Surface layer dimensions
Warranty
ComforTec
Silent Pro
Installation system
Sandability
4000 Series
approx. 3.5 mm
approx. 10 mm
160 x 1750 mm
30 years
-
-
Tongue and groove
several times
Swipe left for more information
Strip Plank 1-Strip Maxim


Top layer
Overall thickness
Surface layer dimensions
Warranty
ComforTec
Silent Pro
Installation system
Sandability
4000 Series
approx. 3.5 mm
approx. 10.5 mm
180 x 2200 mm
30 years
-
-
Tongue-and-groove 'plus'
several times
Swipe left for more information
Strip Plank 1-Strip Maxim Smoked Oak Dimensions: 173 x 2200 mm