Your dealer is looking forward to meeting you
Sie haben für diesen Artikel bereits ein Muster bestellt.
You currently have no products on your watch list.
3. Address Edit Please select dealer
Your HARO dealer will contact you as soon as possible to arrange an appointment. For the request, we need at least your e-mail address. For quick clarification of questions, we also recommend providing your full name and telephone number
Please select your country
You currently have the following in your watch list

View watch list
TIP: From the product search or your individual consultation, you can easily remember products that you like by clicking on the heart symbol. You will then find them in your Watchlist
Your personal catalogue
We have put together a very personal catalogue for you based on your floor selection. With all products and accessories.
Call up catalogue
Have you already received your personal catalogue? Then simply enter your code here. You will find it on the back of your catalogue:
Your dealer
Your saved dealer is not available in this language.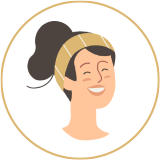 Product advice
We are aware that choosing the right floor is not an everyday and easy undertaking. That is why we would like to support you.
We have a guided guidance which takes your living situation into account and suggests two products that we can recommend to you based on your individual requirements.
Start counselling
You can reach us by phone:

Mon - Thurs: 08:00 - 16:00 Fri: 08:00 - 12:00
Or simply send us your request conveniently via our contact form:
To the form