With HARO Top Connect, it's easy and clean.
Peace and quiet, pleasant temperatures, a fresh, clean room climate and the harmonious look of creatively designed rooms HARO Laminate flooring is an experience for all the senses. Discover the whole variety for yourself now: choose the right series, select your favourite decor and install the laminate flooring with the Top Connect installation system (for the HARO Special edition NKL 31: Lock Connect plus) - as easy as pressing a button.

Thanks to the innovative Top Connect installation system, you can easily and quickly install our laminate floors yourself - and remove them just as easily when you move house. All without any tools. Simply angle the plank, butt it against the previously laid plank and press it down. And that's it. As fast as the installation is, as precise and dimensionally stable is the appearance of your installed floor. By the way, even on underfloor heating and cooling systems.
Optimal for all living spaces - perfect for your sense of well-being
Before you start, first take a close look at the room in which you want to lay your laminate: What is the subfloor like? Is there underfloor heating? A levelling compound will help to counteract any dents and unevenness, which will run itself to create an even surface. Foil for moisture protection and impact sound insulation complete the subfloor.
Valuable tips & tricks in our laminate flooring installation videos
Laying laminate flooring with the click system is so easy. You can install laminate flooring with almost no tools, without a hammer, tapping block or pull iron - just a saw to shorten the planks.
Pleasantly quiet
In the morning rush, the cutlery falls off the table, in the afternoon the dog romps happily across the floor and late at night the living room sometimes becomes a dance floor. How wonderful when a home is full of life - and how marvellous when your laminate absorbs disturbing noises and ensures a pleasant room sound climate. The best way to do this is with impact sound insulation. Insulation underlays are generally recommended for all hard subfloors. They increase elasticity, insulate room and footfall sound and compensate for any floor unevenness. We make it particularly easy for you with your HARO laminate. You can choose from different versions. This is brand quality and added value, Made in Germany:

Classically, impact sound insulation is rolled out on a PE foil as an additional vapour barrier. But we also have impact sound insulation that is already combined with a vapour barrier. You can recognise these by the suffix "DS". So you only have to roll out one layer under your new laminate floor.
You want it to be even more comfortable and easier?
Then why not choose our Silent Pro laminated insulation underlay? The proven Silent Pro insulation underlay is applied to the underside of the individual laminate elements during production. You don't have to lay a separate insulating underlay and thus complete two work steps in one. That's faster, more convenient and even easier!

And best of all - you don't have to make any compromises. But for an order quantity of 10m², you can also order all HARO laminate floors in the Silent Pro variant, i.e. with laminated insulation underlay.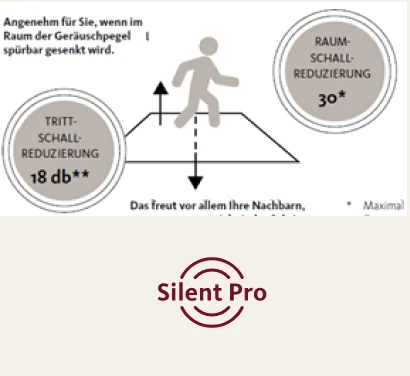 The advantages of the factory-laminated Silent Pro insulation underlay at a glance
further improved and optimal insulation of footfall and room sound
No hollow spaces or air bridges that impair the insulating effect
The "forest floor effect" is easy on joints and spine
Installation and impact sound insulation in one step
Suitable for installation over underfloor heating
Easy and clean to cut and trim
Environmentally friendly disposal of cuttings in household waste
Our recommended insulation underlays for floating installation of HARO laminate flooring on subfloors with or without underfloor heating: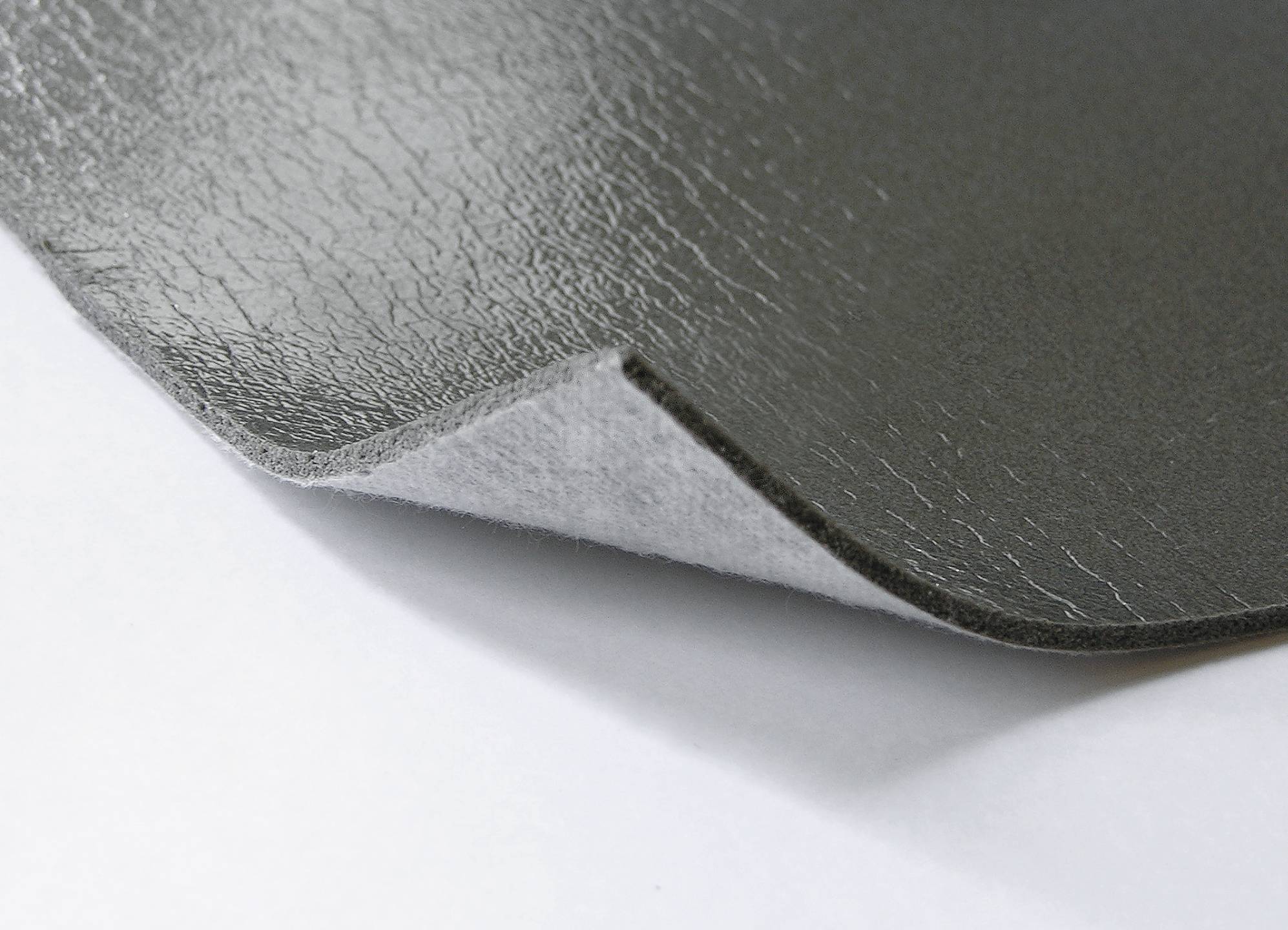 Silent Pro
The high-quality impact sound insulation based on PUR with mineral fillers ensures the best sound behaviour. In addition to reducing room and impact sound, the high elasticity of the mineral fillers in Silent Pro insulation creates a pleasant forest floor effect: joints and spine are noticeably relieved. Silent Pro is also suitable for installation over underfloor heating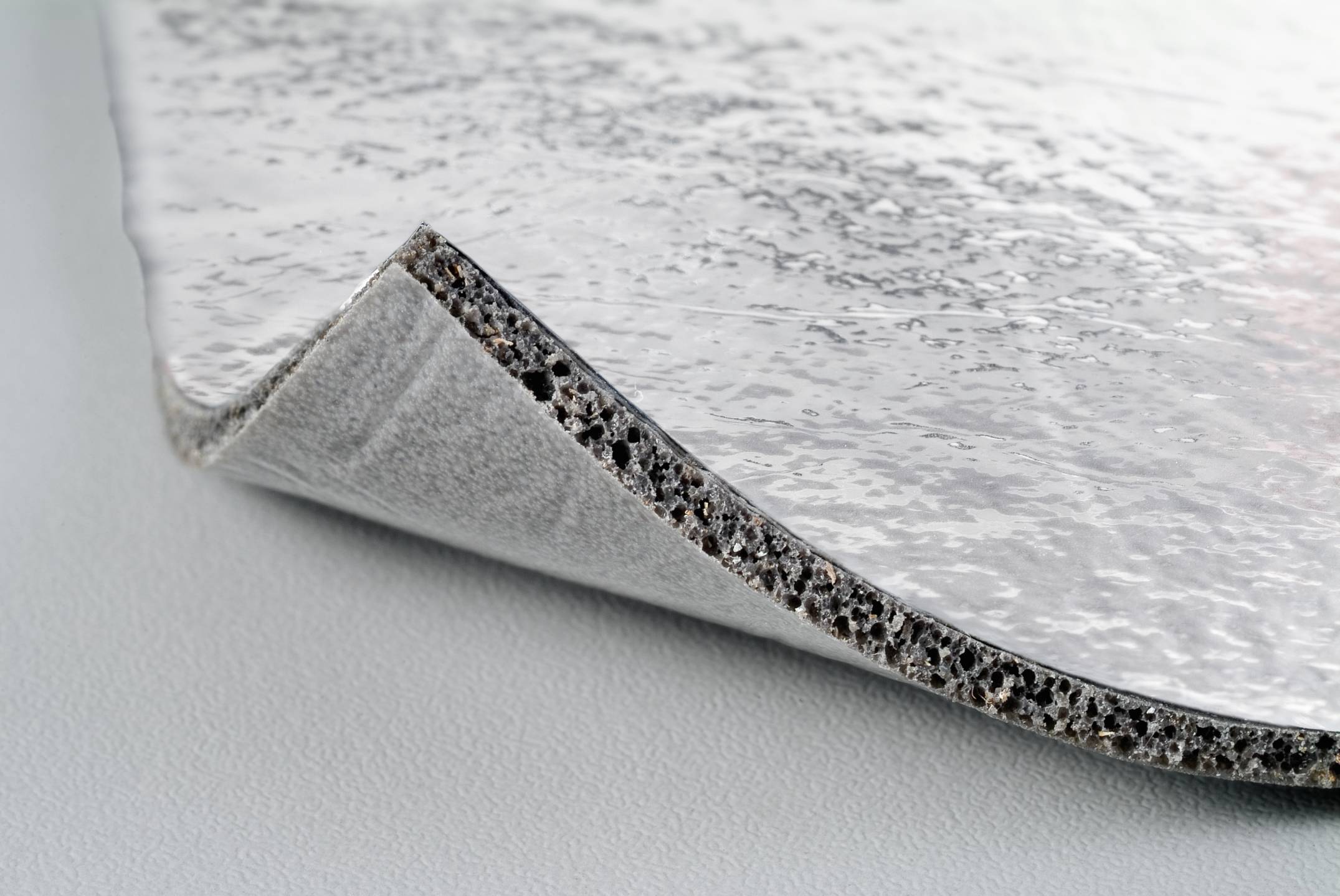 Silent Pro DS
The high-quality impact sound insulation based on PUR with mineral fillers ensures the best sound behaviour. In addition to reducing room and impact sound, the high elasticity of the mineral fillers in Silent Pro insulation creates a pleasant forest floor effect: joints and spine are noticeably relieved. Silent Pro is also suitable for installation over underfloor heating
Alternatively, you can also use our quietest laminate flooring - HARO Laminate with Silent CT. With the innovative Silent CT technology, your HARO Laminate is up to 60% quieter than conventional laminate flooring. Thanks to the HARO ComforTec innovation for complete fixing with adhesive strips, laying a laminate with Silent CT differs slightly from the process described - but is just as easy. You can find more information about Silent CT here.
Laying laminate and realising creative living ideas
What is the floor plan of the room? From which direction does the light in the room come? Why lay laminate to the light?

To achieve the best results, the direction of installation should always follow the incidence of light. This way, the joints are less noticeable - but if they are at right angles to the main light source, any changes will be easier to see. You can also influence the visual effect of the room by the direction of installation - narrow rooms, for example, appear wider if the planks follow the short side, while they stretch the room even further along the long side.
Our tip:
With the HARO Visualizer, you can not only try out in advance which décor suits your furniture. You can also change the direction of installation and quickly see how the room effect changes as a result.
You will find many more valuable tips on perfect preparation and planning, even for very large rooms and for mineral subfloors, in the detailed step-by-step instructions and videos.
Quick and easy to lay yourself
All you need to install your floor from the first row onwards like a professional is your HARO Laminate, practical accessories such as a spirit level, metre rule and saw, as well as the detailed installation instructions - and you're ready to go.

Look forward to a child's play DIY task with a great result! With Top Connect, probably the easiest, glueless laying system in the world, (with HARO Special edition NKL 31: Lock Connect plus), you can create the most beautiful floor worlds very easily and with such outstanding stability as never before.
Laying laminate with Top Connect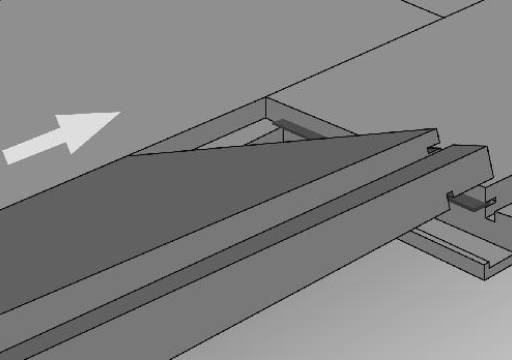 Angle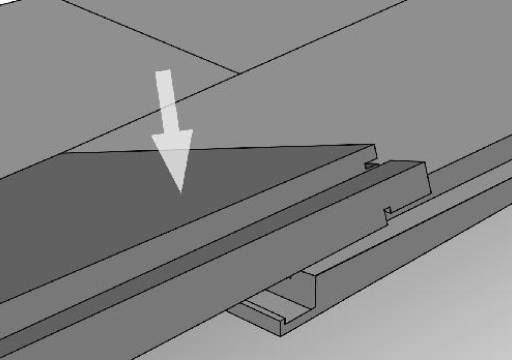 Press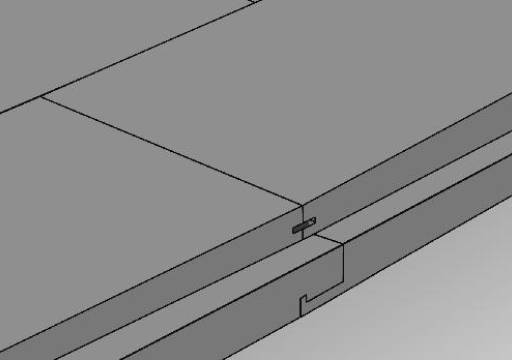 Ready
Laying laminate flooring with Silent CT
Perfectly laid from the first row
Laying laminate - where do I start?
For an optimal installation of our Top Connect installation system, start with the first row in the right-hand corner of the room. Please remember the expansion gap to both walls.
How do I lay laminate on the edges or corners?
Use practical spacers (spacer wedges) for the correct spacing. This makes the floating installation from the wall perfect. Angle the other rows of planks lengthwise and then lock them together at the ends with little effort.
Why lay laminate staggered?
Always take into account laying the planks staggered. This not only looks better, but also gives the flooring more stability in the long term.

Once the floor has been laid after the last row of laminate, simply remove the spacer wedges, fit skirting boards and you have a perfect floor - immediately habitable and just as easy to remove again if you move house.
Expansion joint in the floor area, for large rooms
How many square metres of laminate can be laid without an expansion joint?
As a general rule, an expansion joint is required for rooms larger than 10 x 10 m and for all L-, T- and U-shaped floor plans. Likewise, an expansion joint in the screed at this point also requires an expansion joint in the laminate.

These specifications also apply when laying HARO Laminate with Silent CT.
Expansion joint, do I need it?
Did you actually know? The term "expansion joint" has become established in common usage. The technically correct term is "expansion joint".

Regardless of the wording, it still makes technical sense. After all, floors with wood content "work". This means that the individual elements swell and shrink depending on temperature and humidity. And in the sum of an installed surface, this can lead to the floor surface standing up against the wall and thus lifting. For this reason, it is also important to separate the partial areas with transition rails in large areas (larger than 10 x 10 m) and in rooms with many nooks and crannies.
Everything out of the ordinary
With HARO Laminate you can realise living ideas according to your personal taste - from classic and traditional to modern, creative and unusual. Our original skirting boards provide a beautiful finish along the wall HARO Skirting boards. These are available in various shapes and structures, with or without moisture protection and also in visually striking variants such as in contrasting white or with LED lighting.
Skirting boards
Here you will find an overview of all skirtings. Matching or contrasting aluminium floor profiles make the look perfect.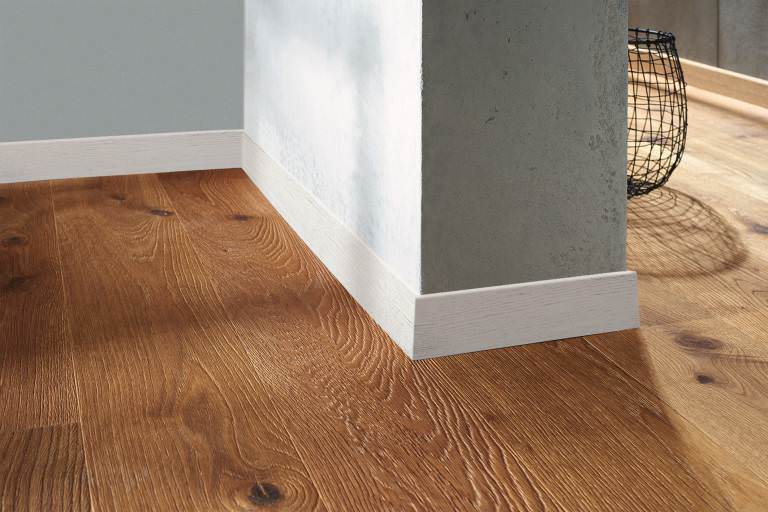 You would like to lay laminate on the floor and wall?
This is also possible with HARO Laminate possible! Our rail system for wall HARO Our rail system for walls, which is specially tailored to floor coverings, opens up many possibilities for wall design.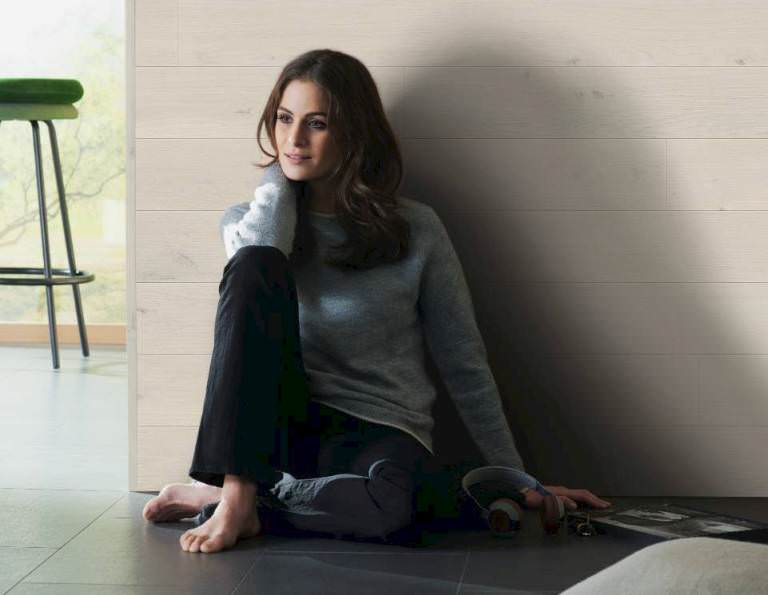 And another tip for feeling good