Dealers

Mühlschlegel Holzhandelsges. mbH & Co. KG
Mühlschlegel Holzhandelsges.
mbH & Co. KG
Sandelholzstr. 8
88436 Oberessendorf
Germany
Monday
08:30 AM - 06:00 PM
Tuesday
08:30 AM - 06:00 PM
Wednesday
08:30 AM - 06:00 PM
Thursday
08:30 AM - 06:00 PM
Friday
08:30 AM - 06:00 PM
Saturday
08:00 AM - 01:00 PM
HARO brand exhibition
HARO certified consultancy
Make an appointment now and get advice from the floor expert!
Company

MÜHLSCHLEGEL - Ihr Experte rund ums Holz
Die Firma Mühlschlegel ist seit jeher ein familiengeführtes Unternehmen, das bereits seit über 130 Jahren erfolgreich in der Holzbranche vertreten ist. Nach einem kontinuierlichen und stets zukunftsorientierten Ausbau des Betriebs, gilt er heute als eines der leistungsfähigsten Holz- und Ausbauzentren in der Region Oberschwaben.
Auf einem Areal von rund 25 000 qm befindet sich der Holzfachmarkt mit angeschlossenem Großhandelslager. Neben den baurelevanten Holz- und Holzwerkstoffen werden insbesondere ein breites Spektrum an Türen, Bodenbelägen und Holz im Garten angeboten. Diese Produktvielfalt wird auf einer attraktiven und großzügigen Ausstellungsfläche von über 3000 qm gezeigt.
Zu den Kunden zählen zu einem großen Teil das Holz verarbeitende Gewerbe, aber auch private Bauherren, Architekten und Hobbyhandwerker. Ihnen wird nicht nur eine kompetente Beratung und ein umfassender Service geboten, sondern auch qualitative Produkte und ein angemessenes Preis-Leistungs-Verhältnis. Überzeugen auch Sie sich davon! 

Product lines & services

Product lines

Parquet
parkettmanufaktur
Laminate floor
Cork floor
DISANO design floor
Interior design

Directions

Direkt an der B 30 gelegen und innerhalb von 45 Minuten vom Bodensee oder von Ulm aus erreichbar.
Pictures from this dealer
Please select your country
You currently have in your watch list

View watch list
TIP: From the product search or your individual consultation, you can easily remember products that you like by clicking on the heart symbol. You will then find them in your Watchlist
Your personal catalog
We have compiled a very personal catalog for you based on your floor selection. With all products and accessories.
Call catalog
Have you already received a personal catalog? Then simply enter your code here. You will find it on the back of your catalog:
Your dealer
Your saved dealer is not available in this language.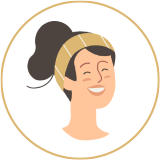 Product advice
We are aware that choosing the right floor is not an everyday and easy task. That is why we would like to support you.
Tenemos un guided consultation which takes into account your living situation and suggests two products that we can recommend to you based on your individual requirements.
Start consultation
You can reach us by phone:

Mon - Thu: 08:00 - 16:00 Fri: 08:00 - 12:00
Or simply send us your request conveniently via our contact form:
To the form