Sound insulation - your ears will make eyes at this
So beautiful. So efficient. So natural. Room acoustics fully in its element.
In order to feel comfortable in rooms and buildings, to relax after a stressful day at work or to work in a concentrated manner, sound insulation is particularly important and influences the overall room acoustics. The sound experience in turn has an impact on our intuitive feeling of comfort, activity and concentration, whether in the office or in our own living room. Far more than that, protection against noise in rooms and ideal room acoustics create a pleasant living and working atmosphere, reduce stress and enhance performance.
We at HARO are convinced that your sense of hearing deserves only the best. Let your sense enjoy remarkable sound insulation with acoustic elements that are worth hearing and seeing.
What are room acoustics and why are they important?
Room acoustics is an elementary component of a well thought-out room concept and ensures that the room is acoustically adjusted to its use. In offices, for example, this means providing sound insulation that ensures that every employee can work undisturbed and without noise distractions from colleagues. Sound insulation in one's own home enables a quiet and restful night or flawless communication over a good meal with friends. In the children's room, sound insulation is a great way to create the ideal conditions for learning.
Experts have long agreed that room acoustics can positively influence well-being, performance and health. This works in particular when all components of a room are coordinated with each other. Reverberation and sound absorption play a decisive role in sound insulation.
The reverberation
Perhaps you know the feeling when you enter an empty room and the sounds, such as your footsteps on the floor, are very unpleasant to your ears. This reverberant room acoustics is also known as the "gym effect" and always occurs when the sound in an empty room is reflected from the floor to the walls. There are simply no elements to dampen and absorb the sound. This phenomenon is also known as reverberation.

The longer the reverberation time, the more unpleasant the acoustics are perceived to be. Without sound insulation, a long reverberation time creates a disturbing background noise, which has a negative effect on one's own perception as well as on communication with each other.

For pleasant room acoustics, it is therefore essential to ensure a shortened reverberation time. This can be achieved by furnishing rooms with furniture that dampens and diffuses sound depending on its surface. This reduces the reverberation time and the room already sounds much more pleasant. Modern materials such as glass and concrete, but also hard floor coverings such as parquet and laminate, reflect sound and in turn increase the reverberation time. So-called acoustic absorbers or sound absorbers offer an elegant solution.
 
Sound absorption and sound absorbers
The term sound absorption describes the process when a surface absorbs sound waves, i.e. absorbs them. In contrast, there are surfaces that reflect sound and thus reflect it back into the room.

An acoustic absorber absorbs sound, dampens noise and background noise effectively and thus reduces the reverberation time. Acoustic absorbers consist of a special foam with an open-pored surface and are the ideal partner when it comes to sound insulation. Practical: the acoustic panels can be retrofitted easily and without complications. They are therefore particularly suitable for use in flats, offices, practices, conference rooms, law firms and many other rooms.

Anyone who decides in favour of an acoustic absorber not only places the highest demands on functionality, but also on appearance. After all, sound insulation becomes part of the interior design. In order for the sound absorption effect to work smoothly, acoustic absorbers must be of a certain size.
This is exactly where we at HARO have listened and created acoustic absorbers that meet your high standards of design and modern architecture. We have created design elements from sound insulation that we would like to present to you.
The HARO Acoustic products
With HARO Room acoustics, there are no limits to your wishes and design options for effective and at the same time visually sophisticated sound insulation. With us, you get a high-quality complete solution from a single source. Experience with our HARO Acoustic elements, you will see how easy it can be to improve room acoustics with just a few simple steps.

You can attach the acoustic absorbers from our company to the ceiling or wall according to your taste - individually, flat, combined, across or high. You decide. They can be mounted either with an adhesive or with a wall rail system. Our range includes numerous surface designs and colours, so there is guaranteed to be something for you.

Just listen in for yourself with our innovative acoustic planner. With our four product lines, you are guaranteed to find the right sound insulation.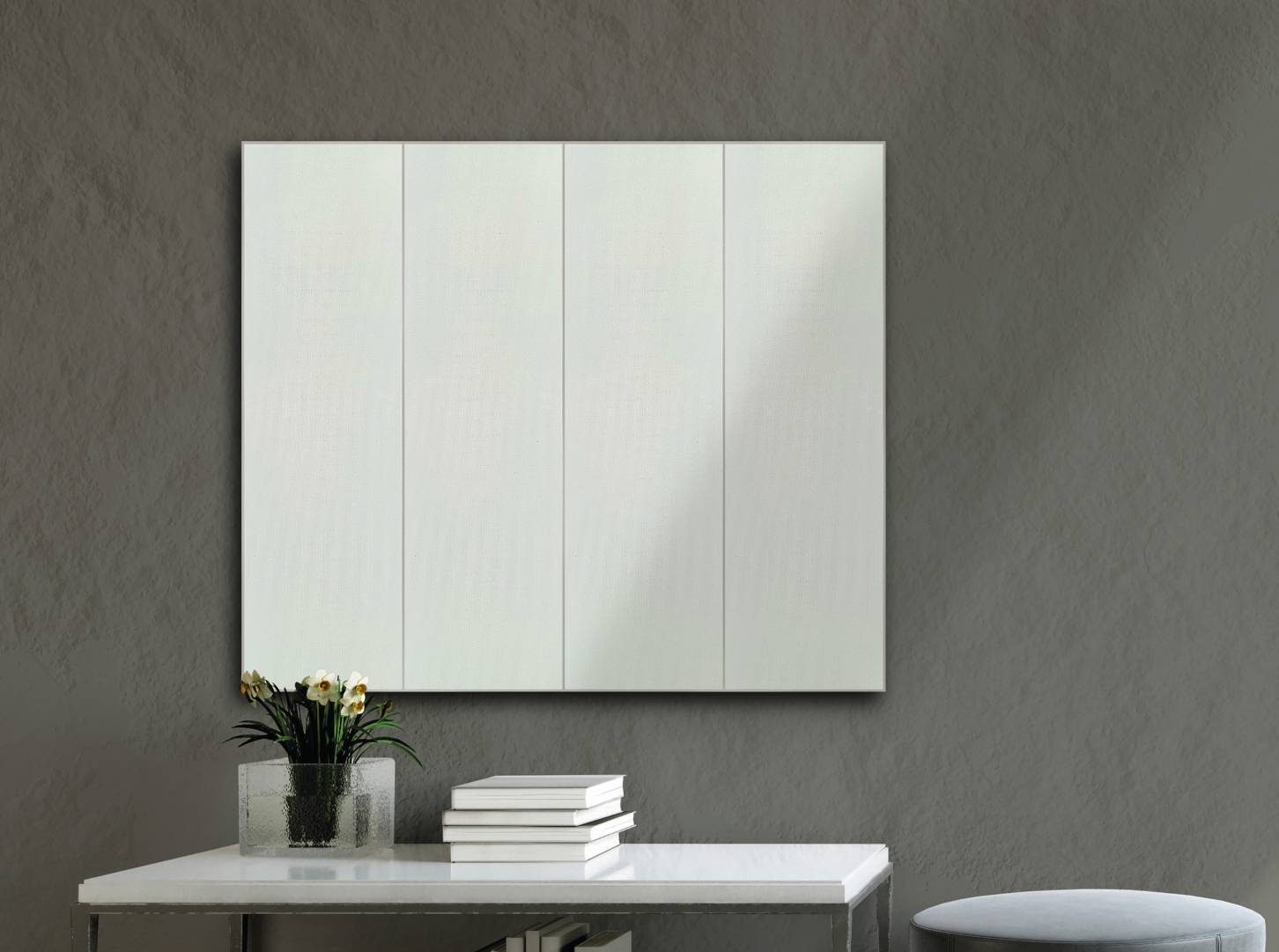 Natural Line
The acoustic absorbers of the Natural Line offer you a high degree of sound absorption and considerably reduce the reverberation time. Soft wood fibre boards are used for this purpose, which, in addition to their high functionality, even act as heat and moisture regulators and have a natural look. Good for your ears, for nature and for a healthy home, because the materials used are all ecological and sustainable.
Lean Line
Would you like it to be a little flatter? Maybe even ultra-flat? Our Lean Line acoustic absorbers are used wherever large surfaces are required that are minimalist in appearance but still have perfect absorption properties. The perfect choice for elegant sound insulation in the office, school, kindergarten or at home.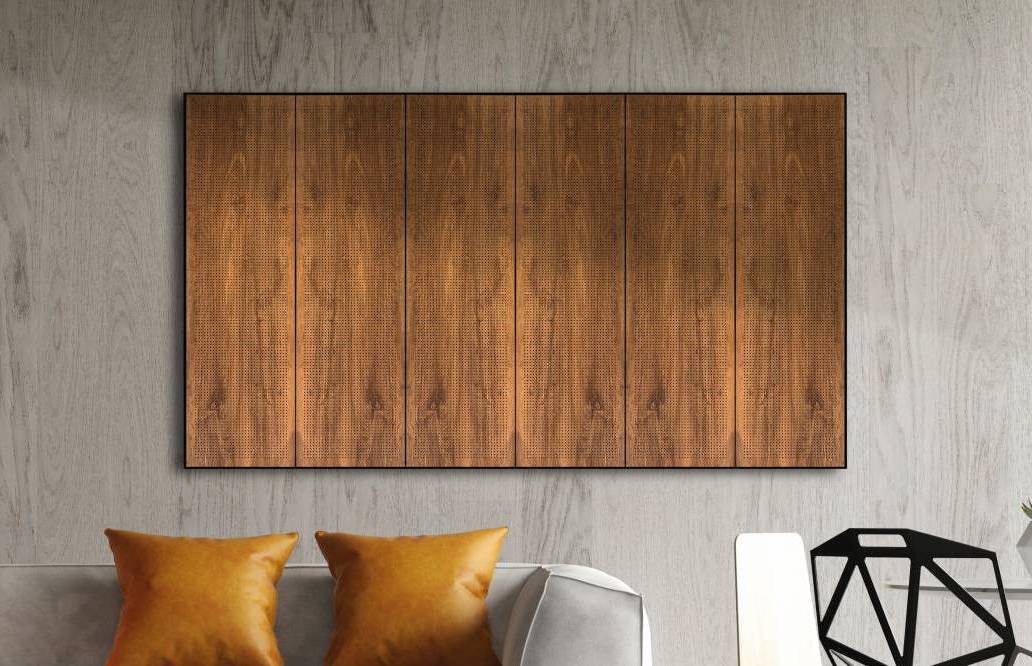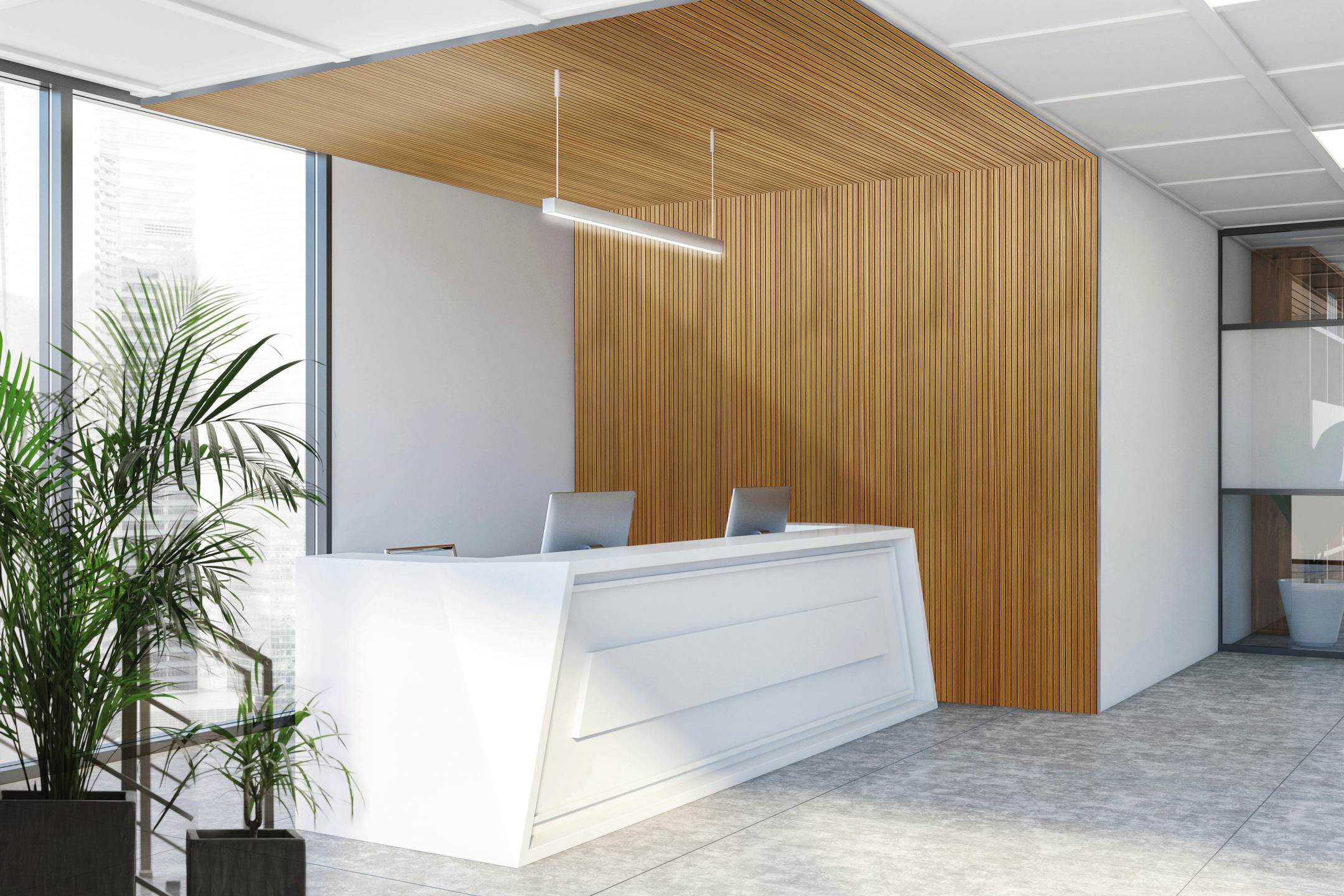 Flex Line
The Flex Line is a convincing acoustic absorber for walls and ceilings with a design that is many times wider than standard panels on the market, thus significantly reducing installation times. Our fine veneers or modern melamine coatings combine visual and acoustic quality requirements for a sophisticated interior design.
Folded acoustics
Are you looking for something special and exquisite for the eye and ear? Opt for the sound insulation of the HARO folding acoustic elements, which are made of HDF or metal. In combination with the wall rail system and the attachment with magnets, you always remain flexible in your design. Surprising: the 3D effect, which also offers visual pleasure with fascinating plays of light depending on the viewing angle.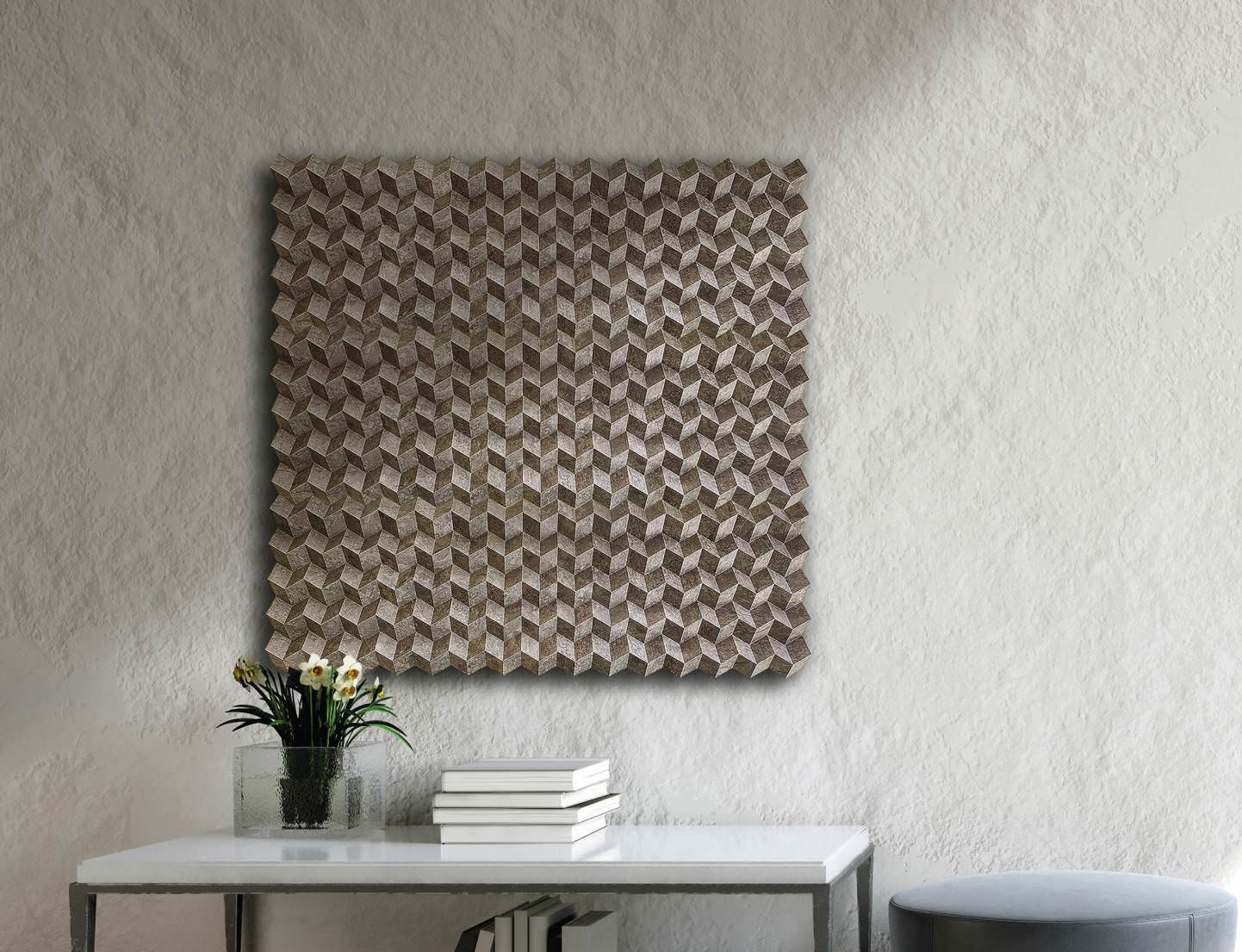 Tip:
Do you want sound insulation that can be heard and seen? Use the HARO acoustic calculator to test how our acoustic absorbers work. And in real time.