Plank 1-Strip 4V Oak Terana* soft matt
Silent Pro Top Connect
on request
ART.NO. 535247
Not quite happy with the product selection yet?
Taste met?
In our watch list you can conveniently order a sample of the product directly to your home or make an appointment with a dealer near you.
Properties of this floor:
This floor is our best seller and therefore a recommendation for you!
This floor is our price-performance tip for you!
This floor is our renovation tip for you!
This floor is our design tip!
This floor is resistant to abrasion.
The electrostatic behavior of this floor is grouped according to antistatic class ASF.
This floor has a high compressive strength.
This floor is suitable for underfloor heating and cooling.
This soil is resistant to embers.
This floor has an integrated impact sound insulation.
This floor is particularly easy to clean.
This floor is flame retardant.
This floor is antistatic.
Silent Pro insulating carpet pad
The insulating carpet pad increases elasticity, insulates room sound (30%) and reduces impact sound (18 dB). It compensates for floor unevenness and noticeably relieves joints and spine.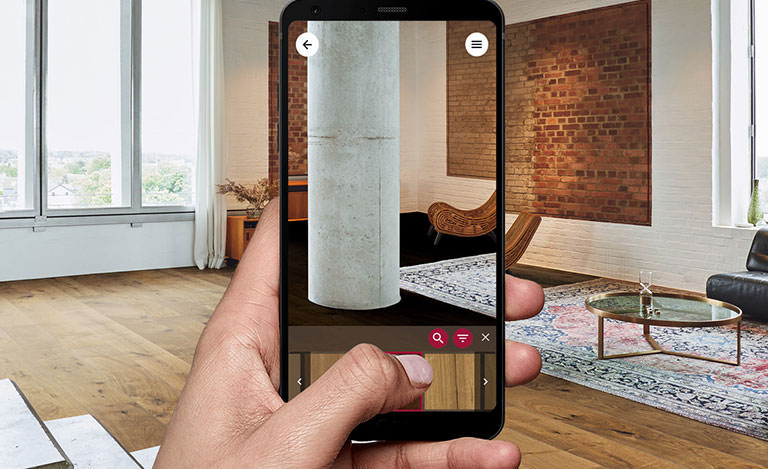 The floor of your dreams with just one click
Install your HARO dream floor virtually in your home with just one click.
Select floor
Upload a photo of your room
Experience the new HARO floor in your own home
Labels / Certificates

Technical data

| | |
| --- | --- |
| ID number | 535247 |
| Series / installation height | TRITTY 90 |
| Design / plank format | Plank 1-Strip |
| Style | Oak Terana |
| Surface texture | soft matt |
| Bevel | 4V |
| Integrated insulation underlay | Silent Pro |
| Connection | Top Connect |
| Suitability for wet areas | – |
| Warranty (residential) | 20 Years |
| Dimension (H x W x L) | 9 x 193 x 1282 mm |
| Package content | 7 Floorboards (1,73 m²/Package) |
| Parquet weight | 14,20 kg/Package (8,21 kg/m²) |
| Price (gross) | on request |
| Collection year | 2022 |

Installation information and downloads
Recommended accessories for this product:
This is only a small selection of the accessories for this article.