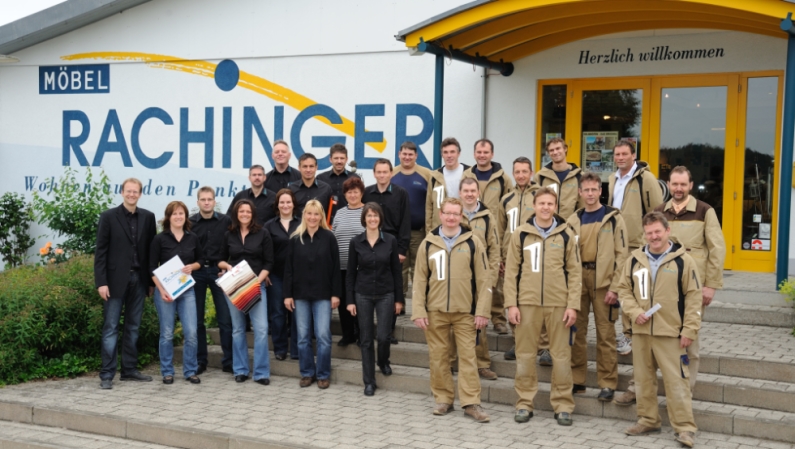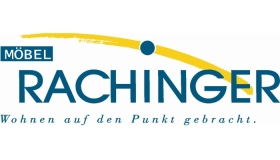 Möbel Rachinger
GmbH & Co. KG
Möbel Rachinger
GmbH & Co. KG


Industriestrasse 1
91807
Solnhofen
Company
Overview of products & services
How to find us
Möbel Rachinger ist Ihr Fachmarkt für Bodenbeläge und Innentüren.
Ob Parkett, Laminat, Kork, Linoleum, Design Vinyl oder Leder - jedes Material hat seine eigenen Vorzüge und Besonderheiten. Ob Echtholz, Furnier, Dekor oder Glas - von der Wohnungstür bis zur Brandschutztür - wir sind Ihr kompetenter Ansprechnpartner.
Wir sind Ihr Einrichtungshaus in der Region Altmühltal, Solnhofen, Eichstätt, Treuchtlingen und Weißenburg.
Ob Küche, Wohnzimmer, Couch, Esszimmer, Schlafzimmer, Jugendzimmer oder Büromöbel - Matratzen oder komplette Schlafsysteme - bei uns bekommen Sie alles aus einer Hand.
Möbel Rachinger ist auch Ihr Spezialist für den Innenausbau.
Ob Massanfertigungen in unserer eigenen Schreinerei, Treppenbau oder Wohnraumerweiterung. Ob Neubau oder Renovierung - wir sind Ihr Fachmarkt für den kompletten Innenausbau.
Services
Rental of samples and collections
Die Zufahrt zu unserem Haus ist ab der Hauptstraße gut beschildert.
Google Maps map