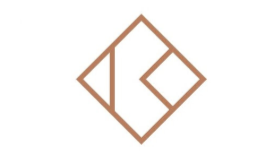 Kerasan SH.P.K.
Kerasan SH.P.K.



Magjistralja Prishtine-Ferizaj
10500
GRACANICA
Kosovo
Company
Overview of products & services
KERASAN offers products by the most renowned European brands, in the dynamic categories of sanitary ware: Hansgrohe, Axor, Gamadecor, Noken, Duravit, Tece, Sonia and Vitra; tiles: Porcelanosa, Emil, Venis; natural stones: L'Antic Colonial and parquet: Haro.

KERASAN is characterized by BEAUTY, revealed through concepts such as inspiration, evocation, purity and nature, which represent categories of the main products that we offer: tiles, parquet/laminate flooring, sanitary ware and natural stones. Various products that unify quality, beauty and innovation, are available and on display in our exclusive showroom.

Founded on 1994, KERASAN quickly emerged to be the leader in the fields of sanitary ware, flooring, tiles and natural stones. Embracing advanced technology solutions, KERASAN provides ideal solutions for those seeking to complete their space with unmatched quality and beauty.
Product line
Parquet
Laminate floor
DISANO design floor
Google Maps map