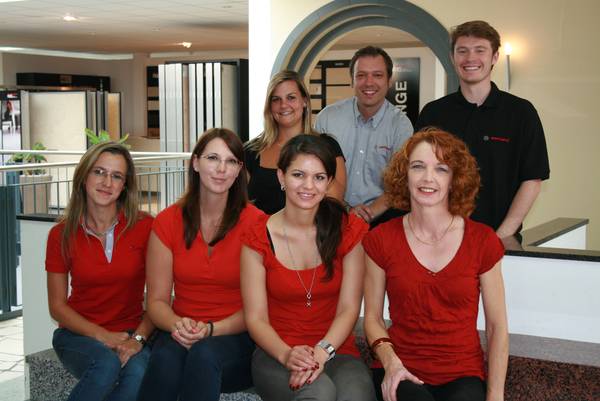 Gerhardt GmbH
Gerhardt GmbH



Daimlerstrasse 9
63303
Dreieich
Germany
Business hours
Unsere WohnTrend-Ausstellung ist für Sie wie folgt geöffnet:
Montag bis Freitag 8.00 bis 19.00 Uhr
Samstag 9.00 bis 14.00 Uhr
Sonntag 12.00 bis 16.00 Uhr (keine Beratung und kein Verkauf)
Company
Overview of products & services
How to find us
Bereits 1948 wurde unser Unternehmen in Dreieichenhain gegründet. Heute wird das Familienunternehmen bereits in der 4.Generation geführt.
Bei uns finden Sie alles rund um die Themen bauen, sanieren und renovieren aus einer Hand. Besuchen Sie unsere moderne WohnTrend-Ausstellung oder auch eine der größten Gartenausstellungen im Rhein-Main-Gebiet.
In der WohnTrend-Ausstellung bieten wir Ihnen ein breites Produktsortiment an:
-Parkett
-Parkettmanufaktur by HARO
-Laminat
-Kork
-Celenio
-Teppichböden
-Innentüren
-Fliesen
-Naturstein
-Sanitär
Und falls Sie diese Materialien fix und fertig montiert oder verlegt haben möchten, so bieten wir Ihnen auch gerne unseren Komplettservice inklusive Verarbeitung an.
Wir freuen uns auf Ihren Besuch
Ihr Gerhardt WohnTrend-Team
-
Product line
Parquet
parkettmanufaktur
Laminate floor
Cork floor
CELENIO wood floor
DISANO design floor
Interior design
Services
Sample & collections rental
Sie finden uns im Gewerbegebiet Dreieich-Dreieichenhain. Von der A661 kommend nehmen Sie die Ausfahrt Langen und folgen der Beschilderung zum Gewerbegebiet Dreieichenhain.
Google Maps map